All restaurants, whether they are commercial chain restaurants or any family-owned walk-in diners must implement measures in order to manage airflow better. Commercial kitchen ventilation systems or restaurant hood help in circulating the air in and out of the cooking areas in order to eliminate the smoke and smell that is produced by cooking food.
Commercial kitchens would always require proper ventilation of high air volumes in restricted spaces, which tends to present a challenge when choosing the proper location, installing the ventilation hood, and connecting the ductwork. Alturas Contractors is a leading installer of commercial ventilation systems in Los Angeles and surrounding areas.
Importance of Commercial Restaurant Hood
All of these rooftops up blast exhaust fans are considered an important part of your commercial kitchen ventilation system. These are located on the roof of your building, they are most of the time overlooked but the work they do is very important which is to remove smoke, grease, odors, moisture, and hot air to improve the indoor air quality for your entire facility. Also in case you want your commercial kitchen to function smoothly, it is very important for you to keep in mind how to install restaurant hood in a proper way.
Also, there are two basic reasons you might need to install a Restaurant hood. The first reason would be to replace an old restaurant hood, and the second reason is as part of a brand-new commercial restaurant hood system you are setting up. No matter what reason you have for installing a new restaurant hood, the more prepared you are, the more smoothly your installation will go.
Commercial Restaurant Hood Installation Steps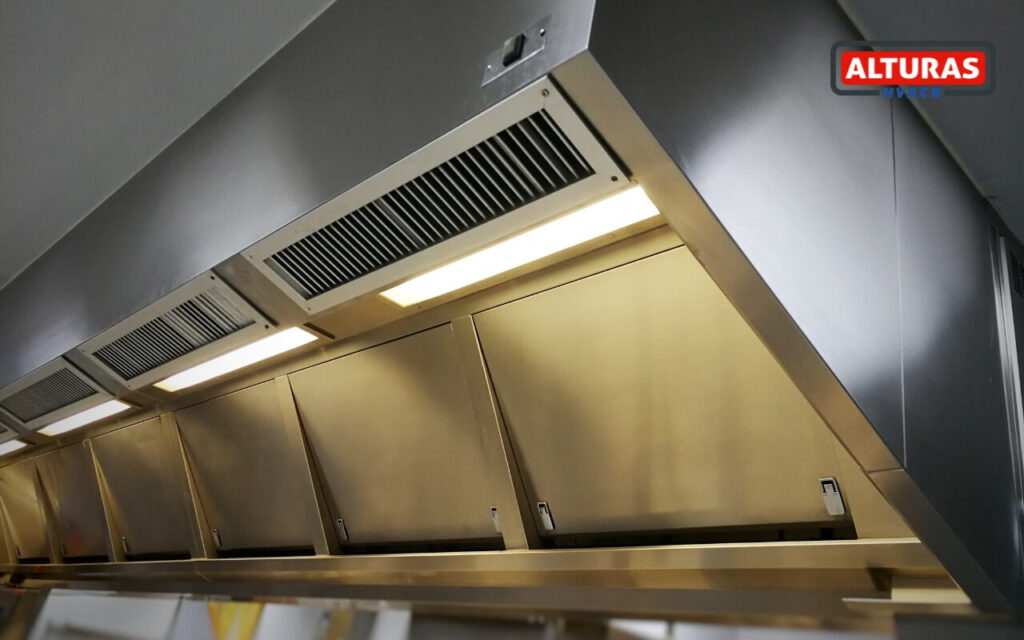 Read on for a few tips and to learn more on How to Install Restaurant Hood, for your commercial kitchen ventilation system to run smoothly.
How to Plan and Prepare
Here is a list of how to plan for your Restaurant Hood Installation
Proper Quality Research
First things first you will have to review the stainless steel Restaurant hood schematics and all the specifications even before starting the project. You must always consider hiring a licensed contractor in order to fix the Restaurant Hood in other cases incompetent installation may void the warranty terms.
Locate the place of Installation
After that, you will also have to locate the Restaurant hood in a spacious room that is big enough to lay duct with minimal hurdles and position it far away from any sort of combustible materials. You must also plan and position the rooftop assembly and curbs in a big enough area that will curtail the chances of offsetting the exhaust system. You can also inspect the overhead beams and also assess whether to install sturdier structures that could handle the weight of the ventilation system or not.
Make enough room between Restaurant Hood
Always make sure that you have 18-inch clearances between the Restaurant hood, exhaust ducts, and construction materials in order to meet the requirements of the National Fire Protection Association (NFPA 96), Building Officials and Code Administrator (BOCA), Southern Building Code (SBC) and local building code authorities.
Bracket Placement
After that, you will have to locate bracket placement per the Restaurant hood diagram and mark the proper coordinates for mounting the 1/2-inch thread rod. You can also refer to the instructional manual for height specifications. Always make sure the levelness of structural beams and prepare to gather any tools not included in the package. You can always use a plumb-bob in order to secure the final building point to start with the proper installation.
Restaurant Hood Installation
Codes And Requirements
First of all, you will have to study the Occupational Safety and Health Administration's safety codes before you get started with any sort of installation. You must consider wearing protective goggles, steel-toed shoes, gloves, and earmuffs in order to minimize the risk of any sort of injury.
Unpacking of Restaurant Hood
After being fully protected you will have to unpack the Restaurant hood assembly, you must always take care of it while unpacking so that it should not bend in any case, also avoid any sort of scratch or dent at any portion of the hood.
Check the Product for Damage
You must examine the ventilation hood for any damage that may have occurred during shipment. For that, you can review the invoice for all other parts and try to verify receipt of the correct equipment by checking the nameplate's specifications. You may have to contact the manufacturer in case any problems occur. Look at the Restaurant hood diagram for an overview of the factory plans before you start with the installation.
Restaurant Hood Assembly
You can use the floor to position the Restaurant hood assembly according to the final layout. Start with any important adjustments to the roof structural beams that may support the ventilation hood weight and hood hanging assembly, according to the specifications outlined in the Hood Weight Index that you may find in the installation manual.
Restaurant Hood Installation Specification
You will have to use a 1/2-inch threaded rod mounted to the roof structural beams to hang the Restaurant hood. Also, you will have to use a power driver to drill 9/16-inch holes into the roof structural beams in order to align with the ventilation hood's built-in angled mounting brackets.
Make sure to line up the hole spacing of the angled mounting brackets with the corner edge of the Restaurant hood. You can always use the "Sketch View" diagram of the installation manual for your visual aid.
Reference the "Drop Down Plenum Installations Instructions" section of the installation manual if the ventilation hood assembly requires a back plenum. Unpack the back plenum assembly and layout all parts near the wall for accessibility. Mount a 1/2-inch threaded rod and angle bracket that supports the back plenum assembly from the ceiling structural beam joists. Position the back plenum assembly according to the directional markings on the back plenum unit.
Level the back plenum assembly at the 78-inch A.F.F. marking, which should hang flush against the restaurant hood's back edge. Secure the 1/2-inch threaded rod through the restaurant hood's angle mounting brackets, then use an adjustable wrench to torque nuts into the angled mounting brackets. You may use silicone caulk to seam between the wall and the back plenum assembly.
You must also improve the bottom of the Restaurant hood 6 feet by 6-inches starting from the finished floor in order to meet national and local code requirements as well. After that, you will have to weld the exhaust duct to the ventilation hood, preferably while situated on the floor.
After that step, you may have to buffer the Restaurant hood from the ground in order to prevent scratching. You may use high lifts to elevate the ventilation hood into position and install a 1/2-inch threaded rod between the mounting brackets on the ventilation hood and structural beams. You can use fender washers and nuts so that you can secure the 1/2-inch threaded rod.
You can weld the whole exhaust duct system, and leave no open gaps for any sort of leaks, including at the connection point between the Restaurant hood and the exhaust collar. You will have to weld the roof curb cap to the exhaust duct liquid tight.
You can also position the 1/2-inch threaded rods approximately 1/2 inch closer to the back wall top hanger in order to align the ventilation hood flush against the wall. Always try to make sure that the ventilation hood hangs level. Install grease filters, grease cups, and lighting into the ventilation hood.
You may have to use stainless steel polish on the Restaurant hood in order to remove accumulated grit and grime. Cover the Restaurant hood with a tarp until completing all-important tweaks.
Important Points For Commercial Restaurant Hood Installation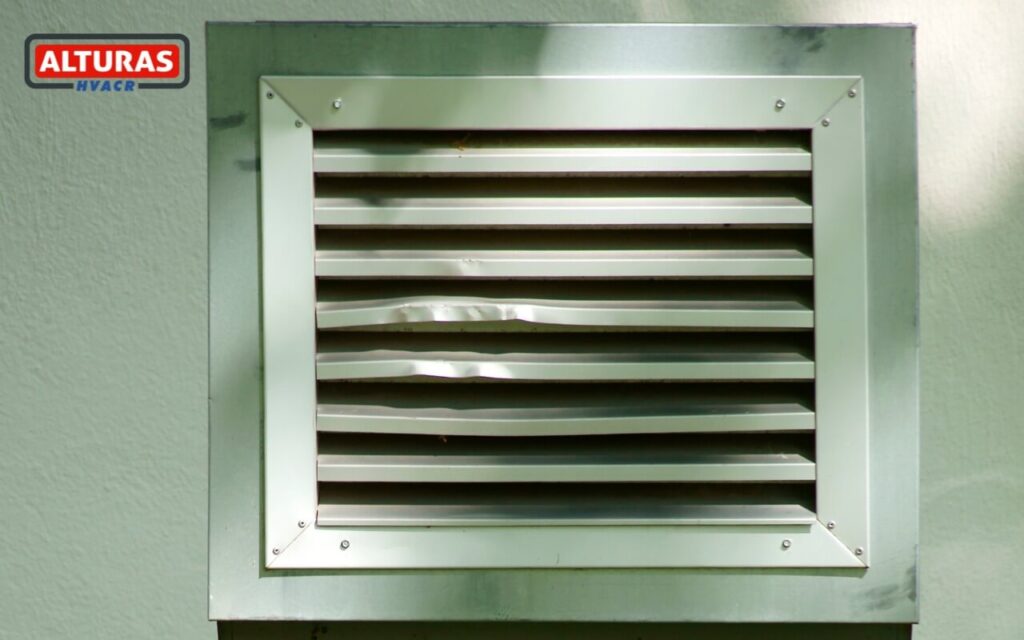 Handle with care
It is for sure that your commercial restaurant hood will always come with the whole set of detailed instructions from the manufacturer to let you know how to install restaurant hood. While handling your fan, try not to lift it by the fan hood. You must also avoid lifting your fan in a way that might bend or de-shape any of the fan parts. Try to handle it with care to prevent damage to both your fan as well as your roof.
You probably need a roof curb
In case you already do not have one installed, you will need to install a roof curb all from the scratch. Follow the manufacturer's guidelines and instructions for securing the curb to the rooftop. If your ventilation system needs a backdraft damper, your restaurant hood installation guide will discuss how to properly secure it within the curb, to the bottom of the damper box, or to the damper support flanges that are typically located below the roof deck.
Electrical and power
During the process of installation, you may first need to make sure that your power source is compatible with the requirements of your commercial restaurant hood. Always try to make sure that you always disconnect the power supply before starting any work on or near a restaurant hood. It would always be a good idea to secure the power cable in order to avoid any accidental contact with sharp objects or tools. You should also lock and tag the disconnect switch or the breaker to prevent any accidental power-ups.
Restaurant Hood Installation Cost
On average, commercial hood installation costs from $964 to $1,174 per square foot. A 12-foot-long kitchen range good may cost about $12,828 to install. Most commercial hoods measure around 10 to 14 feet long which marks the installation costs at $9640 on the lower side and $16,436 on the higher side. These prices may fluctuate depending on size, material, labor, and location. This means that you may spend even more than the price estimated above if you are considering a high-end commercial range hood for your kitchen.
Also, the amount of cooking you would plan to do would also help to determine the equipment you need to buy for your kitchen. You can always choose to go with a general-purpose commercial range in case you plan to do a lot of cooking and baking which can cost anywhere between $1100 and $10,000. This style and material that is used can also tell how much you can pay for a commercial hood installation. For example, stainless steel and copper tend to be more costly than standard black and white units. You may have to pay around $2,500 or more for high-end stainless-steel island hoods. However, it is possible to cut down on labor costs by installing your hood on an exterior wall as it uses the least number of ducts. These are the average commercial kitchen hood installation cost estimates. We hope they will help you in choosing the right kitchen hood for yourself.
We hope this commercial kitchen hood installation guide will help you in your installation process. If you still find it difiicult to install your commercial hood than contact Alturas Contractors,  we will handle all your kitchen hood installation requirements – from consulting and designs to getting the required permits, installation, and final inspection.
Common FAQs about Restaurant hood installation
Is installing a range hood easy?
Range hood installation can involve drilling a new vent hole through a wall, which can require new wiring and ductwork, while replacing old ones can be a simpler process.
Do range hoods have to be vented outside?
No; range hoods without a duct, or ductless range hoods, can recirculate air back into your kitchen. However, to clean your kitchen air most efficiently, purchase a ducted range hood. Rather than relocate the cooking exhaust, it will evacuate it from your home entirely.
How far should the hood be from the stove?
In general, most installations require a distance from 20″ to 24″ between the bottom of the hood and the cooking surface. Over a gas range, this distance should be between 24″ and 30″, unless otherwise specified.
What are the three types of ventilation hood?
Downdraft.
Updraft wall mount.
Updraft island mount.