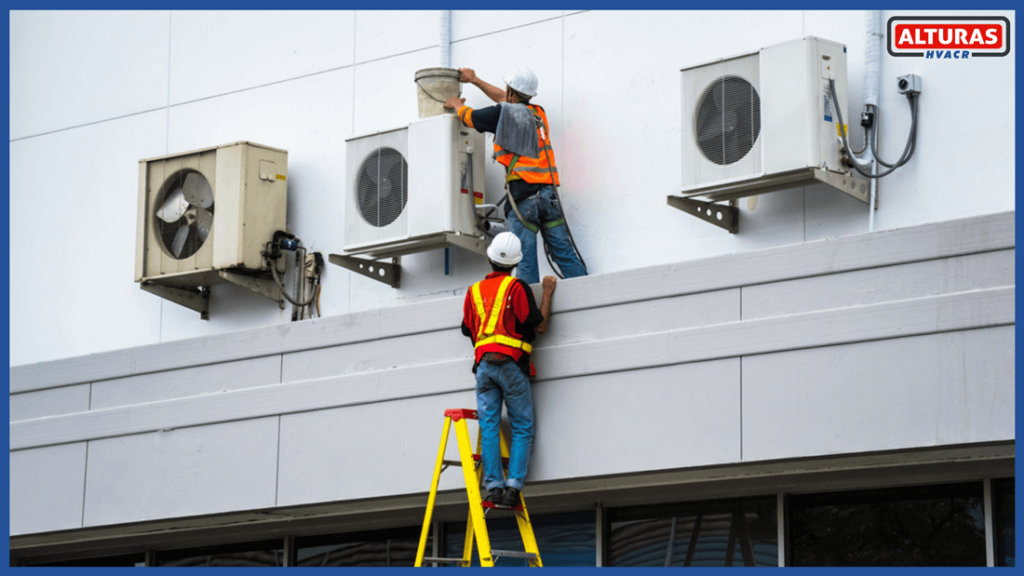 Commercial Air Conditioning Repair Service Los Angeles
Has your office or room air conditioner started malfunctioning? Is your restaurant air conditioner suddenly stopped throwing cool air when the summer season is around?
Don't let a crashed air conditioner leave you or anyone around you sweating! Pick up your phone and call Alturas HVAC Contractors for an emergency Air conditioner repair service in Los Angeles. Our professional and expert technicians will quickly diagnose and address your AC issues so you can resume your business. Our commercial HVAC Contractors ensure efficient operation and increase your AC life expectancy.
CALL US FOR COMMERCIAL AIR CONDITIONING REPAIR. (323) 443-3443 FREE ESTIMATE TODAY!
Commercial Air Conditioning Repair
Air conditioners are an essential component of Industrial and commercial areas as they control the temperature of the area to prevent extremes of heat and humidity. They are an integral part of an industrial plant as they ensure that production machines work efficiently and that the employees and staff are comfortable while working. Spaces like warehouses, shopping malls, large offices, department stores, and even medium-sized businesses benefit from industrial air conditioners
We provide free estimates at Alturas Contractors so you know precisely what to expect and there are no surprises. You can trust our experience and devotion to get the job done perfectly the first time and keep your system running at optimal performance.
Book an Appointment Now!