Most of the time you may notice a loud noise coming from your exhaust fans; this might be a clue that anything is wrong with them. In order to make sure that your exhaust fan is working properly, allow fumes to leave the area and make sure the safety of those in the space. This is not only annoying for your workers and customers, but it also violates the health code and, if not fixed right once, might result in expensive fines.
Alturas Contractors experienced exhaust fan repair professionals are trained to handle any brand. We have a wide variety of belts and other parts in store to ensure that the problem is fixed correctly the first time, allowing you to quickly resume cooking and producing your goods.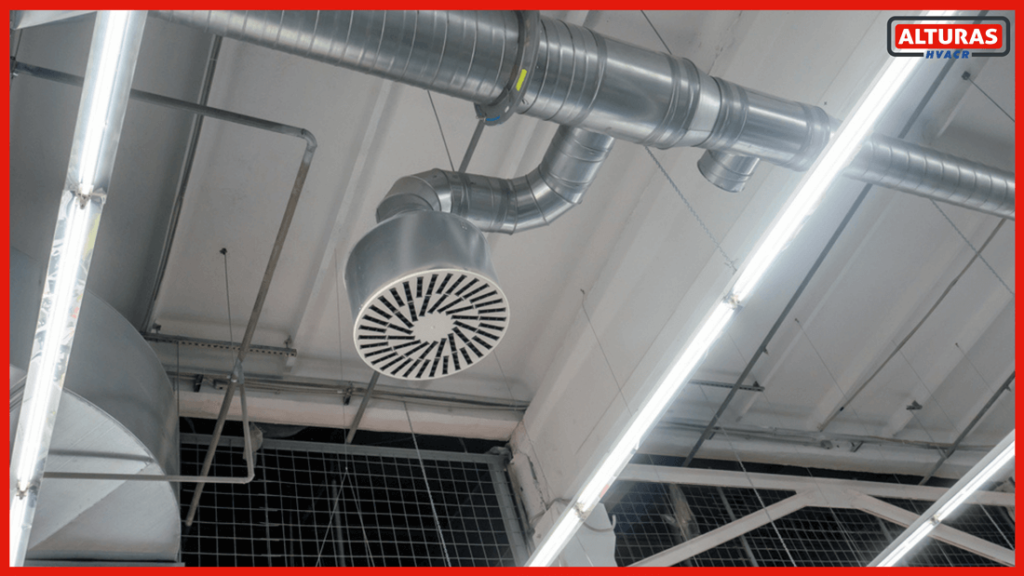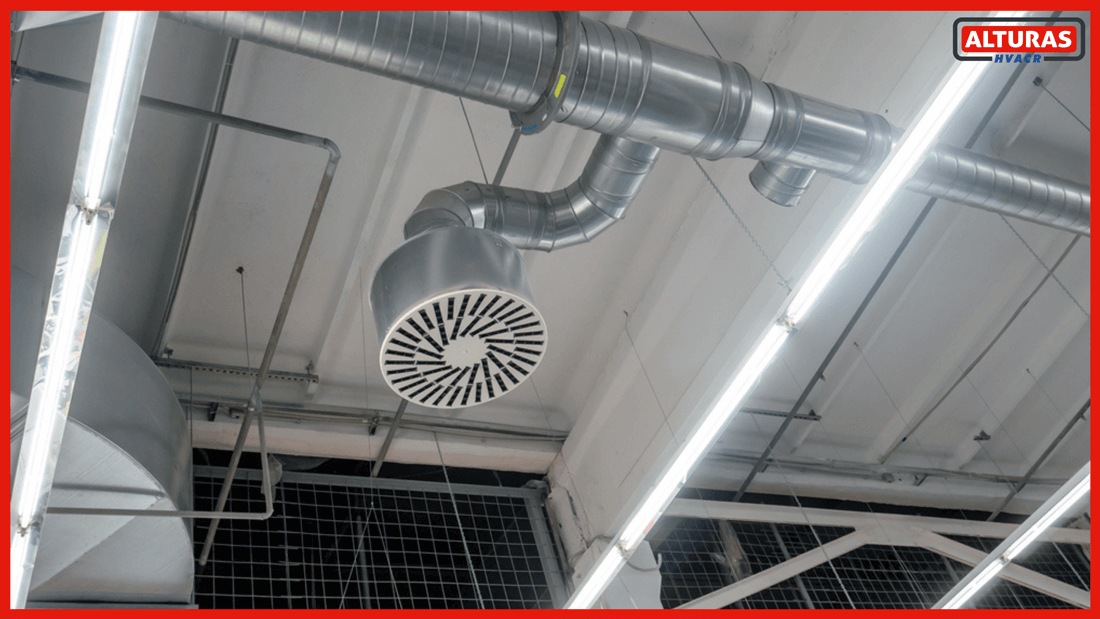 CALL US FOR COMMERCIAL EXHAUST FAN REPAIR. (323) 310-2040 FREE ESTIMATE TODAY!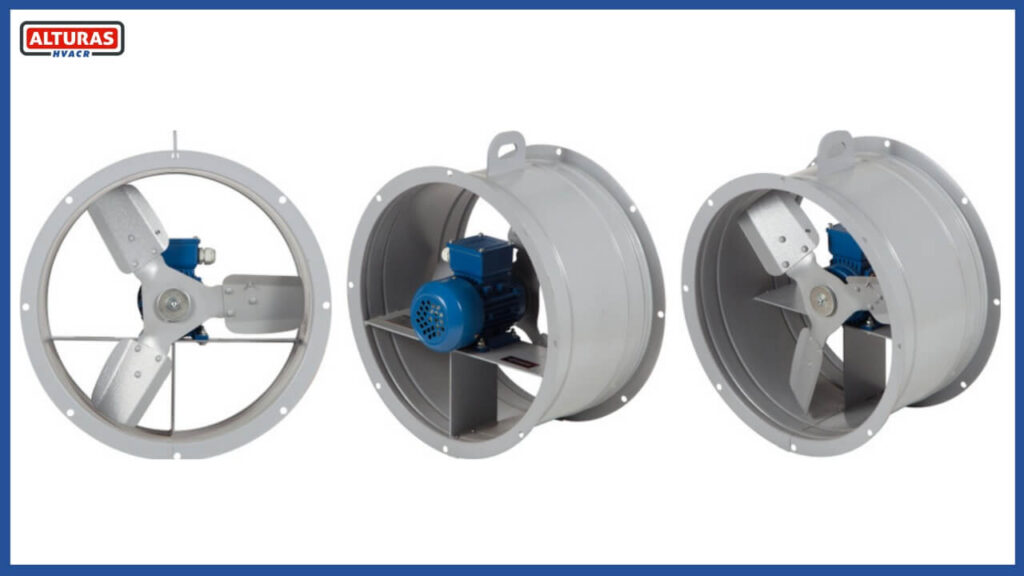 Local Kitchen Exhaust Fan Repair Company
Alturas Contractors provides Kitchen exhaust fan repair services near you. With a highly skilled team of HVAC technicians we ensure professional exhaust fan repair services on one call.
As one of the reliable commercial exhaust fan repair service providers in Los Angeles, California, we take care of all your exhaust fan repair needs with a range of professional, reliable and cost-effective solutions.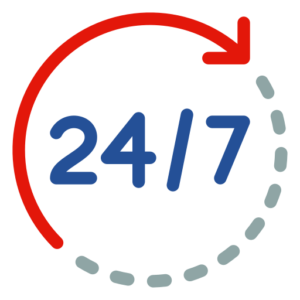 24/7 Emergency Service
We offer 24/7 emergency Service for our new and existing customers. With strong focus on safety and quality of service, we are your trusted local hvac team for emergency hvac services.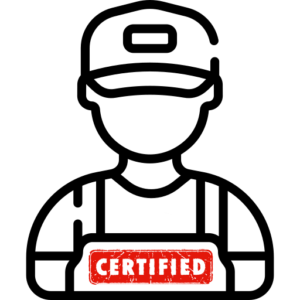 Experienced Technicians
When its comes to HVAC installation, repair or maintenance, safety is our top priority. Alturas contractors team includes the best licensed technicians that are highly experienced in the relevant trade.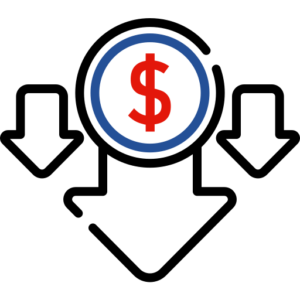 Competitive Pricing
We will match or beat any price that any other local service provider is offering, and with better service quality and satisfaction guarantee. Get in touch today and see us do it.
Why do you Need Commercial Exhaust Fan Repair Service?
If you hear unusual sounds of rattling or notice an excessive vibration in the exhaust fan, then know that these are the signs of an out-of-order exhaust fan, and it's time to call for an Alturas emergency repair service. Following are some of the signs that a commercial or industrial exhaust fan needs an emergency repair:
Worn-out and broken fan belt
This is one of the common issues with kitchen exhaust fans. Check for any squeaking sounds and cracks in the belt.
Sheaves and coupling tension:
Ensure that the sheaves and couplings of the exhaust fans are tight and don't have an excess play. If there is excessive play in the fan pulley, it needs to be immediately replaced.
Slow fan movement
The dirt is accumulated very easily on the blades of the exhaust fan with continuous use. Check the fan blade's movement, if they are moving freely without any friction, it means the condition of the blades is fine. If they are not moving freely, then the blades might need lubrication or emergency repair service.
Inappropriate belt tension
If the exhaust fan belts are too loose or too tight, it can affect the functioning of the exhaust fan.
Blockage in air ducts
The exhaust ducts get messy while running a commercial kitchen. The Grease build-up in the air ducts can be a big problem as it blocks the air. It is harder for odors and smokes to travel through ducts or chimneys. The diameter of the ducts decreases, thus preventing fumes from escaping to the roof.
Dirty Air Filters
A kitchen exhaust fan accumulates a lot of dirt and grease on the filters in an attempt of expelling cooking vapors and steam from a commercial kitchen. Dirty filters are a sign that your kitchen exhaust fan needs service.
Burnt exhaust fan motor
The concentration of waste in the form of fats, grease, and oil deposits can accumulate in the exhaust fan motor. Resulting in the fan's motor seizing or completely burnt out.
Power Issues
Sometimes, there can be an interruption in the electric supply affecting the exhaust fan function.
Worn out bearings
If your fan is producing unusually loud sounds, it indicates a problem with the fan bearing. Ensure the surface temperature is within range and check the oil rings and watch for excessive end play.
Rattling and buzzing sounds
A kitchen exhaust fan that rattles while operating is likely to have loose or defective components like fasteners or screws, that need to be rectified.
Call for Emergency Kitchen Exhaust Fan Service
Are you looking for Commercial Exhaust Fan Repair Services in Los Angeles?
Commercial areas like restaurants, Hotels, kitchens and industries have exhaust fans installed to keep the environment free of pollutants. With the continuous and excessive use of the exhaust fans, it may not function as efficiently as it should. If the exhaust fan is not properly maintained, it can cause the system to fail ruining ambiance of the commercial kitchen.
One of the crucial functions of an exhaust fan is to eliminate carbon monoxide from gas-operated cooking appliances. A faulty exhaust fan can cause health hazards due to monoxide poisoning in the area. This causes a lot of nuisance and discomfort to the workers in the kitchen as well as the customers in your restaurant. Not only the health and safety of people in your place is compromised, but it can take a toll on your business and you may be forced to ultimately close it down.
Kitchen exhaust fan replacement and repair can be very challenging, thus it's the job of HVAC specialists to repair the system. If you are looking for an affordable, on-demand commercial kitchen exhaust fan repair service in Los Angeles, there is no better option than Alturas Contractors. We provide cleaning, maintaining, and emergency industrial exhaust fan repair services in Los Angeles. Our professional technicians diagnose the defect in the equipment, repair it, and makes sure the equipment is working smoothly and efficiently.
Call For Exhaust Fan Repair Near me
Exhaust Blower Repair
Who doesn't want the fragrances of their kitchens to fill the house? Your exhaust fan may not operate as well as it should due to overuse.
Repair of the kitchen exhaust fan may be necessary. Alturas Contractors, one of the reputable HVAC company also offers blower repair service in your area. We handle all of your exhaust blower cleaning and exhaust blower repair needs with a variety of expert, dependable, and affordable solutions.
Commercial Exhaust Motor Repair
As we all know, exhaust fans are crucial for maintaining air quality since they remove smoke, steam, odors, as well as oil and grease fibers. The grease buildup inside the motors and fans of kitchen exhaust fans has the potential to seriously harm the complete exhaust fan system. At Alturas Contractors, we can quickly replace your old industrial exhaust fan motor with a new one after removing your old exhaust fan. Alturas Contractors offers on-site services to examine and repair the exhaust fan unit. We have expertise working with repairs of a variety of kitchen exhaust fans.
Common FAQs About Exhaust Fan Repair & Replacement
Why is smoke staying in my commercial kitchen?
A commercial kitchen is a hub of cooking activities. If you run a restaurant kitchen, plenty of heat, smoke, odor and grease is produced daily. A well-functioning exhaust fan eliminates all these harmful pollutants out-door keeping the area fresh and clean. But if you fail to properly maintain the exhaust hood and the ventilation system, you will notice smoke has trapped in the kitchen. This is an indication that your exhaust fan is mal-funtioning and you need to call an emergency exhaust fan service providers.
Why is it necessary to service your industrial ventilation equipment?
If the exhaust fan or an industrial ventilation system keeps working continously without any proper maintenance work, high levels of moisture, odors, gases, dust, and other air pollutants will ultimately cause the industrial ventilation equipment to completely crash. Buying a completely new ventilation equipment will cost you an arm and a leg. To avoid this nightmare, it is recommended to get your commercial or industrial ventilation equipment serviced every now and then by Alturas HVAC contractors who provide all types of commercial equipment repair and installation services in Los Angeles.
---
Contact Us For Commercial Exhaust Fan Repair Services
Commercial Exhaust Fan Repair Service Los Angeles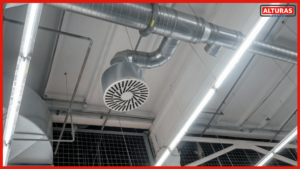 Industrial Exhaust Fan Repair Services in Los Angeles. Contact Alturas Ventilation and Commercial Exhaust Fan Repair Services in Los Angeles contractor near you
Service Type: Commercial Exhaust System Repair and Installation
Price: starting from 500
Currency: USD
Find Alturas Contractors in your local area for all HVAC services near you. 
Alhambra
Bel Air
Beverly Hills
Brentwood
Burbank
Culver City
Los Angeles
Marina Del Rey
Monterey Park
Pacific Palisades
Pasadena
Santa Monica
Glendale
Hollywood
West Hollywood
Woodland Hills
Studio City
Tarzana
Echo Park
Encino
Sherman Oaks
Silver Lake
Venice
Westwood
Don't see Your Location? No Problem. Call our support to check for a possible solution. (323) 310-2040