Restaurant Hood Installation Services Los Angeles
Commercial kitchens in hotels, restaurants and other hospitality industries are always busy. Workers in these kitchens often spend extra shifts. Long working hours can lead to an accumulation of smoke and heat. Because of this buildup, most restaurant kitchens install a range hood. Alturas contractors help you do just that, with a local team of professional hood installers in Los Angeles. We provide turnkey Restaurant exhaust and ventilation solutions including commercial kitchen hood installation service.
What is a Commercial hood in Restaurant Kitchen? and why it's needed?
In a commercial kitchen, a range hood, also known as a kitchen hood or an exhaust hood, is a stainless steel set up with a mechanical fan situated above the stove or cooktop. Filtration may remove grease, combustion products, odors, smoke, heat, and steam from the air once correctly fitted. Commercial kitchen hood installation needs proper handling to control the smoke and odor from spreading.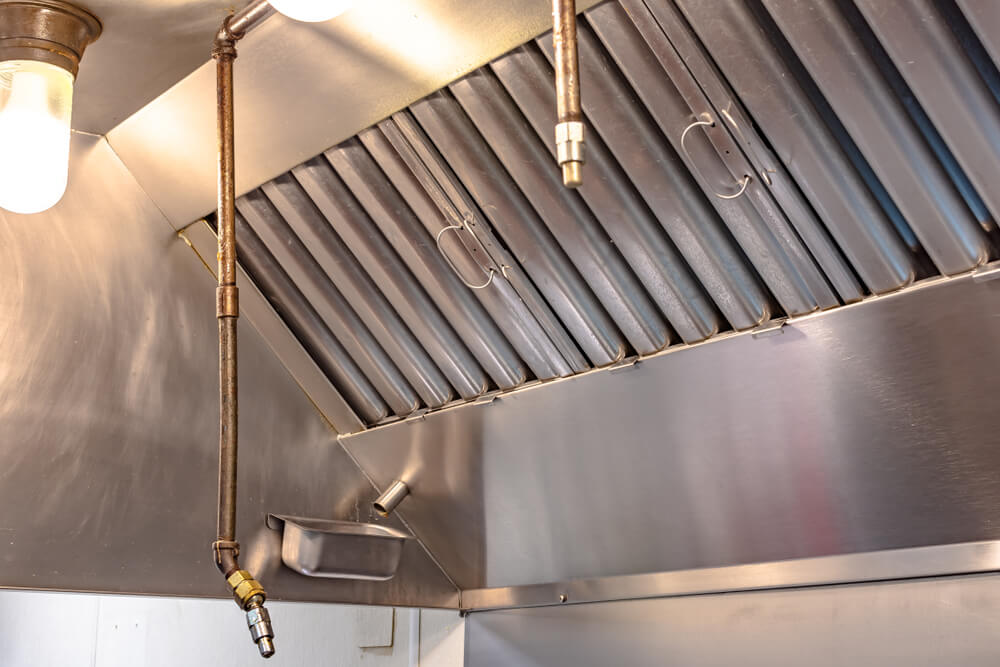 We offer professional restaurant hood installation service near you in Los Angeles. Contact us to install a range hood for your commercial kitchen at an affordable price. Our experts can install under cabinet range hoods as well as wall mount hoods, depending upon your requirements and the size of the Kitchen. Get a Free estimate by calling us today.
How does it work? Know more about how our professional team will get the job done.
Alturas Professional Kitchen hood installers at your service
At Alturas, you will find an experienced and specialized team of technicians to help you with your kitchen hood installation. Our local HVAC professionals are fully equipped to handle high-quality restaurant hood installation in Los Angeles. Here are some of the points to consider before you contact a handyman for hood installation.
Things to Consider while searching for the right hood installation company
If you are a new restaurant owner, and looking for commercial hood installation companies near you in Los Angeles, this checklist will help you find the right one.
Make sure to hire certified technicians who understand restaurant ventilation systems. (not just any handyman)
Work with a local hood installation team who specializes in commercial HVAC and fire suppression guidelines for restaurant Kitchens like Alturas Contractors.
Make sure that your hood installation experts are familiar with the NFPA standards for Commercial Kitchens.
Work with certified technicians for Commercial hoods who know the basics of Commercial Kitchen HVAC design guidelines.
Hire someone who already has experience with the top commercial hood brands that you are considering.
Safety is one of the critical aspects to consider for Kitchen ventilation. So, ensure that your Kitchen hood installation service understands fire suppression & safety guidelines for installation.
Always have a site checkup before installation to avoid miscalculation. You do not want your restaurant operation to be interrupted from time to time.
Ask your hood installation service provider, if they are familiar with commercial kitchen makeup air systems for range hoods, for optimal performance.
Finally, You must ensure that your Kitchen HVAC consultant is familiar with local legal requirements for commercial Kitchens in California.
Our expert team at Alturas Contractors is well versed with all of the above points and hence the best fit for hood installation projects for your restaurant. Hire professionals instead of a handyman to install a range hood. Get a shiny new Kitchen hood installed for better air quality and smoke free-kitchen for your restaurant.
Let us Look at different types of Kitchen hoods and which is the right kind for your commercial setup.
Types of Kitchen Hood Systems we install
Before you contact professional services for installing a range, you need to understand the different types of commercial range hood.
Type 1 or Grease Hoods
The first type, grease hoods, are Type 1 Commercial Range Hoods. They're made to remove smoke, heat, and other greasy by-products. They're frequently mounted above commercial fry grills, broilers, deep fat fryers, and other grease-producing equipment. It's used to catch different impurities in the air before they're released through a duct system.
A make-up air device is commonly installed with grease commercial range hoods to allow fresh air to replace the polluted air in the building. The work grease hoods do in a restaurant kitchen is a complex version of exhaust fans. To avoid grease fires, Type 1 range hoods must be cleaned regularly.
Type 2 or Condensate Hoods
The condensate hoods are also recognized as Type 2 Commercial Range Hoods. They're made to gather and remove moisture, smells, heat, vapor, and steam from non-grease-producing appliances. Ovens, coffee machines, commercial dishwashers, etc., are all examples of this.
They make it more comfortable to operate in the kitchen by removing excess heat from the air. Condensate hoods do not include a grease filter and are typically manufactured from galvanized ducts rather than welded.
After selecting the type of hood that is right for your kitchen, let us now understand the pricing & components.
How Does the Exhaust System Affect the Price?
The exhaust ventilation and how it's handled are critical considerations. Installation costs for a ductless system are lower than for a vented exhaust-style system with ductwork, depending on the exhaust ventilation system you choose.
Exhaust Systems Without Ducts
Since they don't require ductwork or vents, Type II hoods are easier to install. As a result, they're less expensive than a Type I hood with an exhaust system. Ductless exhaust systems are also not suitable for everyone. They remove irritants from the air before returning the clean air to the kitchen.
Finally, a system like this should not be used in a kitchen that produces a lot of grease. You might have to scrub a ductless exhaust system every hour to keep it clean enough to work properly.
Vented Exhaust Removal Systems
Restaurants that prepare greasy foods will certainly need a type I hood with a vented exhaust set-up. Vented systems function by diverting grease, smoke, and moisture from the kitchen and sending it through ductwork to the outside of your environment.
The cost of installing a vented exhaust system varies depending on the size and needs of your kitchen. We realize exhaust hood installation can seem like a daunting task. However, our team at Alturas can work with you to select a low-cost kitchen exhaust set-up that meets your needs and fits your budget.
How to choose the right kitchen ventilation system for your restaurant?
You might want to hold off on getting a kitchen hood installed until you've done your homework on the product. The last thing you want is to install your commercial range hood meant for odors and steam, only to find oil all over your kitchen surfaces.
Your hood should promote healthy airflow while eliminating steam, odors, and oil from your restaurant. The experts at Alturas are here to answer your questions and help you avoid buying the wrong ventilation system.
Here are some of the frequently asked questions related to Commercial kitchen hood installation service for restaurant Kitchens.
Are there any commercial kitchen hood contractors near me?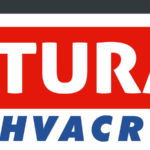 If you are based anywhere near or in Los Angeles, our team of skilled HVAC technicians is just one call away. We provide a list of ventilation services in restaurants, offices, supermarkets, hospitals. Feel free to get in touch with us for commercial hood installation estimates.
What is the commercial kitchen hood installation cost?
The cost varies depending on the size, material, labor, and area. This means that if you want a high-end commercial hood installation for your kitchen, you may have to pay more than an estimated cost.
How to install exhaust hood system?
Installing a hood system in a restaurant on your own might not be the best idea. We suggest you contact commercial hood installation companies to help you. Professional contractors should be hired since they have the proper equipment and experience.
Inadequate installation might result in poor interior air extraction to the outside, lowering the unit's efficiency. An ineffective installation might also lead to frequent repairs, which can be costly to maintain in the long run.
How long does it take to install a commercial hood?
With the help of a professional kitchen hood installer or HVAC technician, installing a kitchen hood for a restaurant shouldn't take longer than 60 minutes. However, in some cases, depending upon the requirements in a commercial setup, it might take longer. It is best to consult a technician for an on-site estimate before vent hood or range hood installation.
Which Local restaurants can we provide Commercial hood installation services to?
We provide commercial kitchen hood installation services to restaurants all across Los Angeles including these areas.
Alhambra, Bel air, Beverly hills, Brentwood, Burbank, Culver city, Marina del Rey, Monterey park, Pacific palisades, Pasadena, Santa Monica, Glendale, , West Hollywood, Woodland hills, Studio city, Tarzana, Echo park, Encino, Sherman oaks, Silver lake, Venice, Westwood