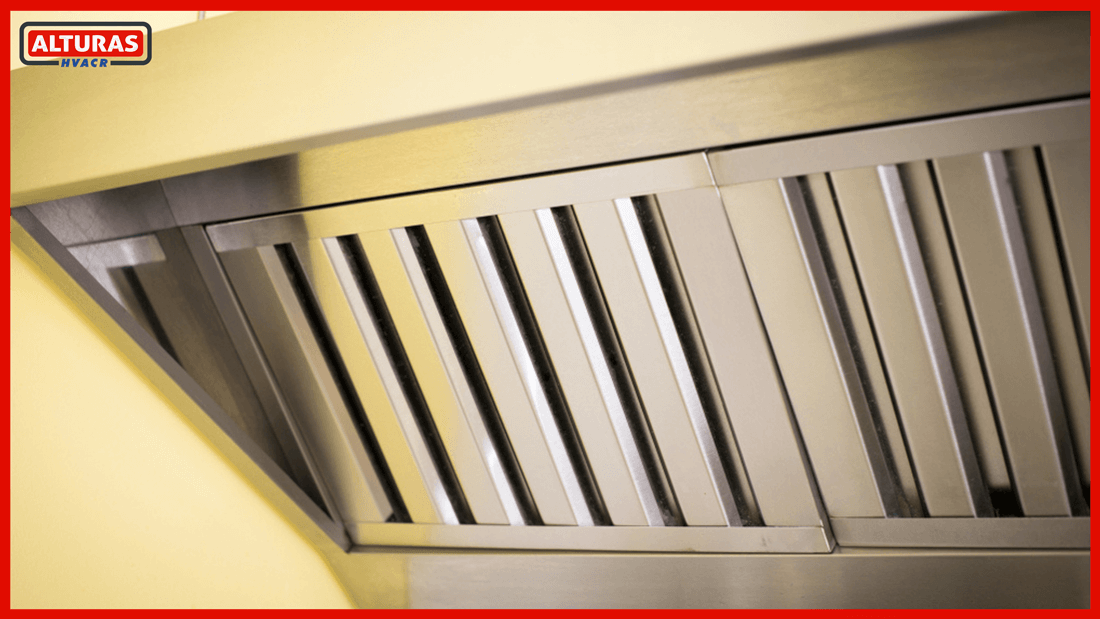 Commercial Kitchen Hood Repair Services in Los Angeles
The Commercial Kitchen Exhaust Hood system has a significant role in improving the kitchen's air quality by reducing cooking emission. It eliminates any odor, grease, smoke, pollutants and fumes before it gets mixed into the surroundings.
If it crashes, the ambience of the restaurant gets ruined, thus badly affecting your business. If you are looking for an affordable, on-demand commercial kitchen Exhaust Hood repair and maintenance service in Los Angeles, then look no further as Alturas commercial kitchen hood repair and maintenance service has got your back.
CALL US FOR COMMERCIAL HOOD REPAIR. (323) 443-3443 FREE ESTIMATE TODAY!
Our Commercial Exhaust Hood Repair Service includes
Kitchen Exhaust hood filter, light and bulb repair and replacements
Kitchen Exhaust Hood motor repair for electrical issue and noise
Kitchen Exhaust Hood Pollutant control Unit Maintenance
Kitchen Exhaust Vent repair for any Blockage or faults

Commercial Exhaust Hood Repair

Pressure washing the interior of the kitchen exhaust system.

Commercial Kitchen Vent Hood Repair
Book an Appointment Now!