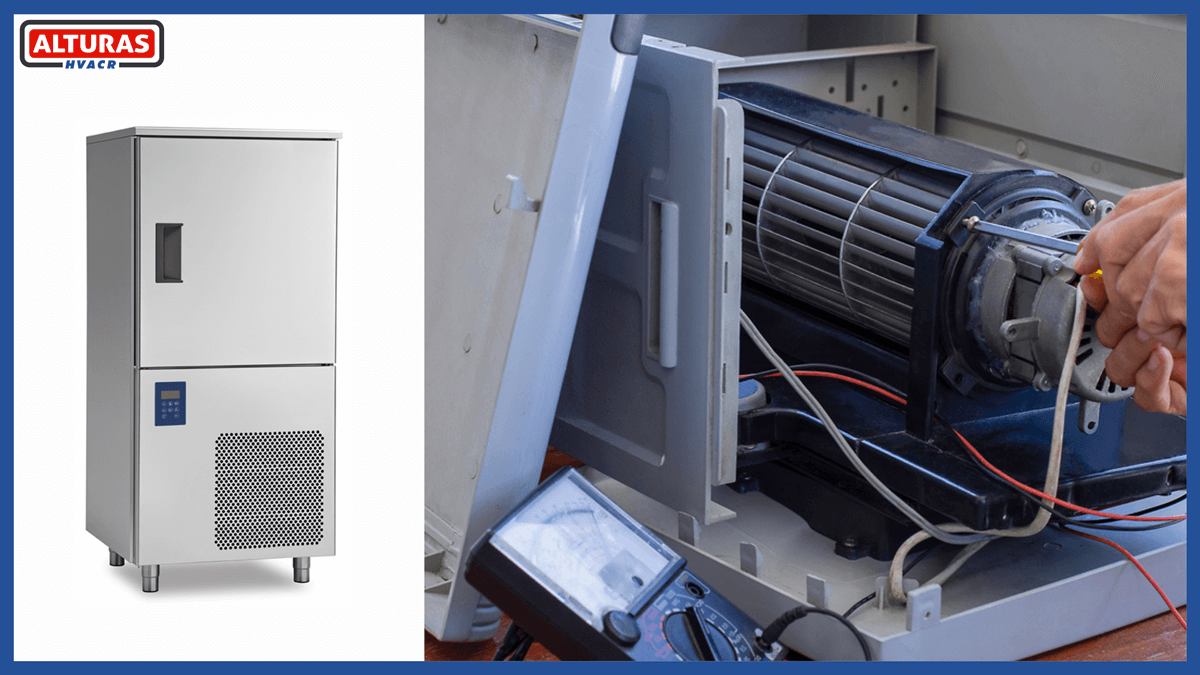 Commercial Blast Freezer Repair Los Angeles
If you are running a food industry and your business relies on commercial refrigeration equipment, you can not afford a malfunctioning blast freezer. Because when it fails, it will cost you money, disrupt your services and harm your overall business.
However, to avoid such a situation to occur, you can always count on Alturas contractors. We not only provide commercial blast freezer installation services in Los Angeles but also provide commercial blast freezers repair and maintenance services too.
CALL US FOR COMMERCIAL BLAST FREEZER REPAIR. (323) 443-3443 FREE ESTIMATE TODAY!
Blast Freezers Repair Near You
Our team of HVAC technicians is experienced in providing repair services for various types of refrigeration equipment. We keep customer satisfaction a priority and ensure the equipment's long-lasting function. 
The average life of a chiller lies between 5 and 10 years. But a professional HVAC specialist can perform maintenance steps to prolong the service life of the refrigeration units and keep systems in operating condition for a long time.
Alturas Contractors offers Blast Freezer Repair Services.Our services are well-recognized across California for many years in the business.
Book an Appointment Now!