After a long winter, spring is around the corner. Therefore, it is time to think about another commercial HVAC system tune-up. Your HVAC system needs to be prepared to withstand unexpected weather. Performing some preventative HVAC maintenance is a great way to avoid more expensive problems in the future. Therefore, by taking some simple steps, you can ensure that your system will be running smoothly all season long. Here are some tips on how to get your commercial HVAC system ready for spring.
Clean Up The Condenser Unit
The coils and fins on the condenser unit absorb heat from indoors and transfer it outside. Therefore they must remain free of dirt, dust, leaves, and other debris in order to work efficiently. During the winter and autumn season, it's normal for some debris to gather around your condenser unit. So, remove any grass, leaves, sticks, and litter, from around the condenser unity. Clean it with water and mild detergent. This will help prevent vent blockage and reduce airflow.
Including this part in a regular maintenance routine will reduce your cooling costs and prolong the life expectancy of your air conditioner. Call a commercial HVAC preventative maintenance service provider for an HVAC spring tune-up.
Change Air Filters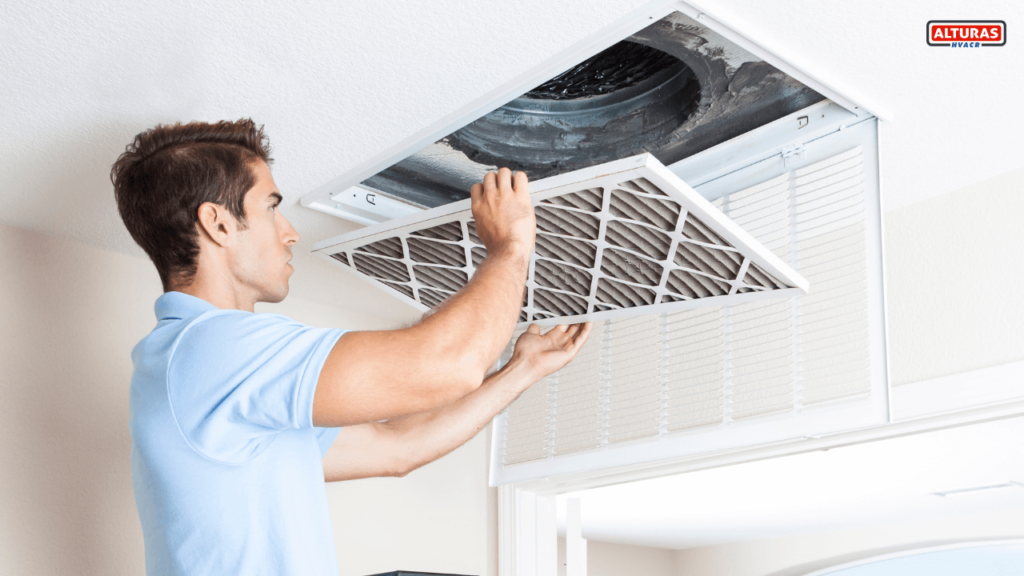 Getting your commercial HVAC system ready for the spring season is key in slowing down the process of wear and tear on the unit. One of the most important spring HVAC tips is to change the air filters. Air filters are responsible for filtering dirt, debris, and pollutants from your space.
Changing air filters on a regular basis will keep airborne contaminants out of your air space. Moreover, this will also remove any pollutant and irritants from the air that is beneficial for your lungs. While you're replacing the air filters, take the time to inspect the indoor coil for dust and debris, and clear debris if you find it.
Inspect the Ductwork for Any Leaks or Damage
Commercial HVAC preventative maintenance for ductwork is an important step to getting your commercial HVAC system ready for spring. Inspecting ductwork for leaks or damage is crucial for the efficiency and safety of your HVAC system. Therefore, it is important to check for any leaks, holes, or cracks where air could be escaping.
Patching smaller areas may do the trick while more serious damage means calling an HVAC contractor. Furthermore, check for insulation near exposed metal ducts frequently to maintain energy efficiency.
Check Refrigerant Levels
Checking the refrigerant levels is among the topmost spring HVAC tips that get overlooked most of the time. Your HVAC system needs a certain amount of refrigerant in your HVAC system. Refrigerant is a chemical compound used in your air conditioner. It absorbs environmental heat and provides cool air indoors.
If your refrigerant level is low, check the system for leaks and repair it before you add more refrigerant. It's better to call an HVAC company for commercial HVAC preventative maintenance beforehand to detect any refrigerant issues. 
Test the Thermostat for Optimal Functionality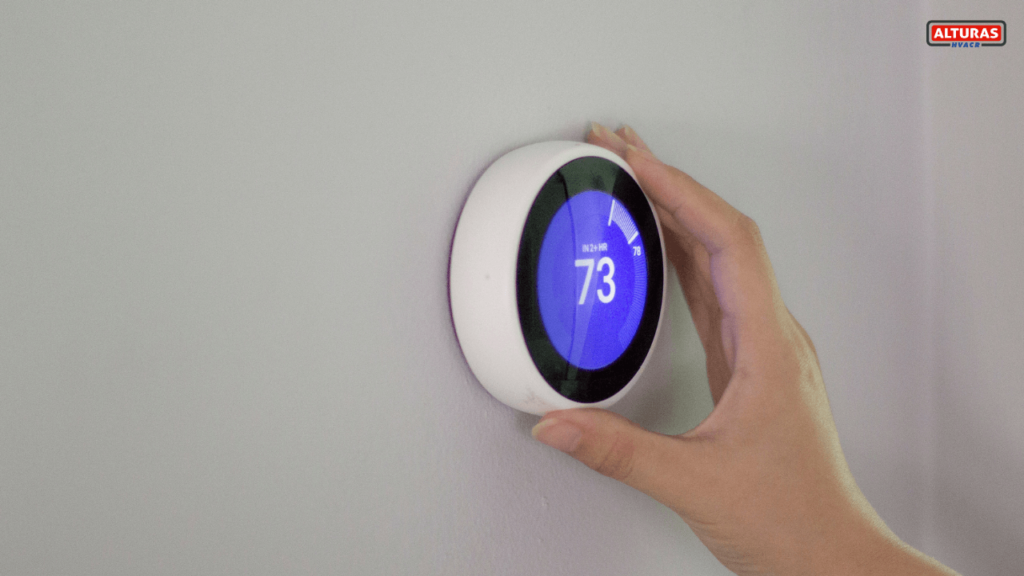 For any building with a heating or cooling system, testing a thermostat should be a routine part of maintenance for any building. This is vital especially if you are getting your HVAC system ready for spring.
Your HVAC thermostat should be properly calibrated and functioning. Get your thermostat periodically checked by a professional HVAC technician. An efficient thermostat can save you money by automatically adjusting your home's temperature based on your schedule, availability, and outside temperature.
Clean indoor components
It is important that both the outside and inside sections of your HVAC system are properly cleaned for the spring. One of the important spring HVAC tips is to clean the indoor HVAC system component thoroughly. This includes evaporator coils, blower fans, and control panels. Moreover, lubricating any moving parts is also very important.
Clean around your unit
Any kind of dirt or debris too close to the unit can make your HVAC unit work harder. Clear out all overgrown bushes, pick up twigs that could get lodged in the unit, and trim back the grass.
Not only this ensures that your HVAC technician can access your unit, but it also helps the life expectancy of your unit. Less shrubbery means that your unit will stay cleaner for a longer period. Moreover, this cleanliness will help the system to run more efficiently year-round.
Check Drain Lines
Clean your HVAC system drain lines. Inspect them for any blockages of dirt, mold, mineral deposits, and anything else that can prevent moisture from flowing freely.
Examine Wiring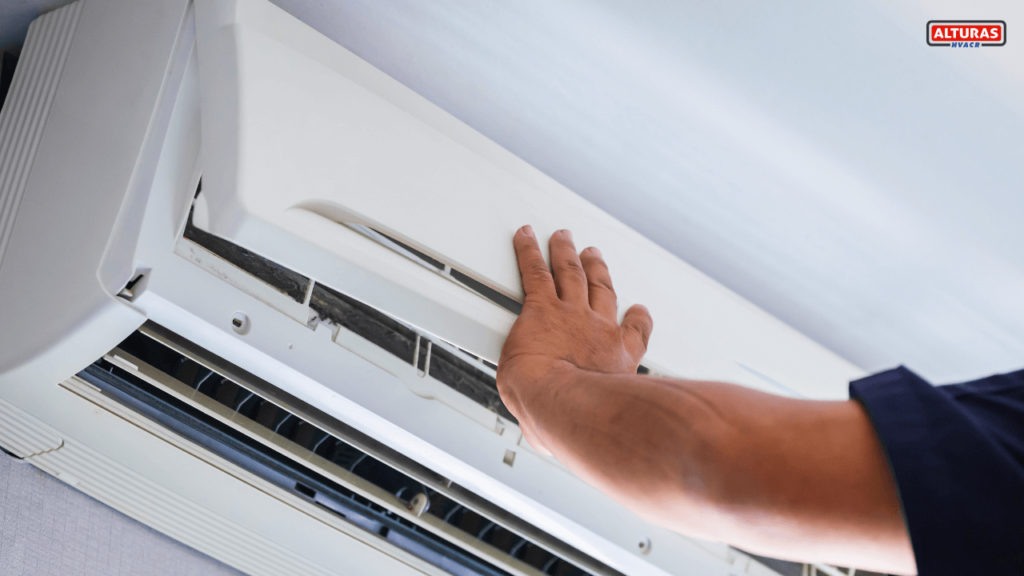 Checking all the wiring for damage, including signs of rodent nests, burnt wires, and loose connections is one of the crucial spring HVAC tips. Make sure any damage is properly repaired by a professional HVAC contractor who is experienced in fixing HVAC system for building and commercial areas.
Get your HVAC spring tune-up with Alturas HVAC contractors
Scheduling a tune-up, cleaning the condenser coils, changing the air filter, inspecting the ductwork, and testing the thermostat are all essential HVAC tasks. Hence, these steps should be carried out by a seasoned HVAC contractor to have your system running optimally throughout the season.
If you're in need of HVAC services, we here at Alturas HVAC contractors in Los Angels would be more than happy to help. Our HVAC technicians know How to Get Your Commercial HVAC System Ready for Spring. We're committed to keeping customers comfortable in every season and keeping their HVAC equipment up to date. With proper preventive maintenance for each season, our services can help your HVAC system run efficiently year-round.