A cold room is an essential component of many food and pharmaceutical industries and biomedical research laboratories. It is used for temperature-sensitive storage and incubation. A specific temperature is artificially generated for storing products in an environment below the outside temperature. Products that need refrigeration include meat,  fruits, vegetables, seafood, medicines, and flowers. 
A cold room is an important piece of equipment. Cold room maintenance is also crucial, whether it is a small start-up or a large established company, storing products safely is an important job of an effective walk-in cold room.
Benefits of Cold Room Maintenance and Cleaning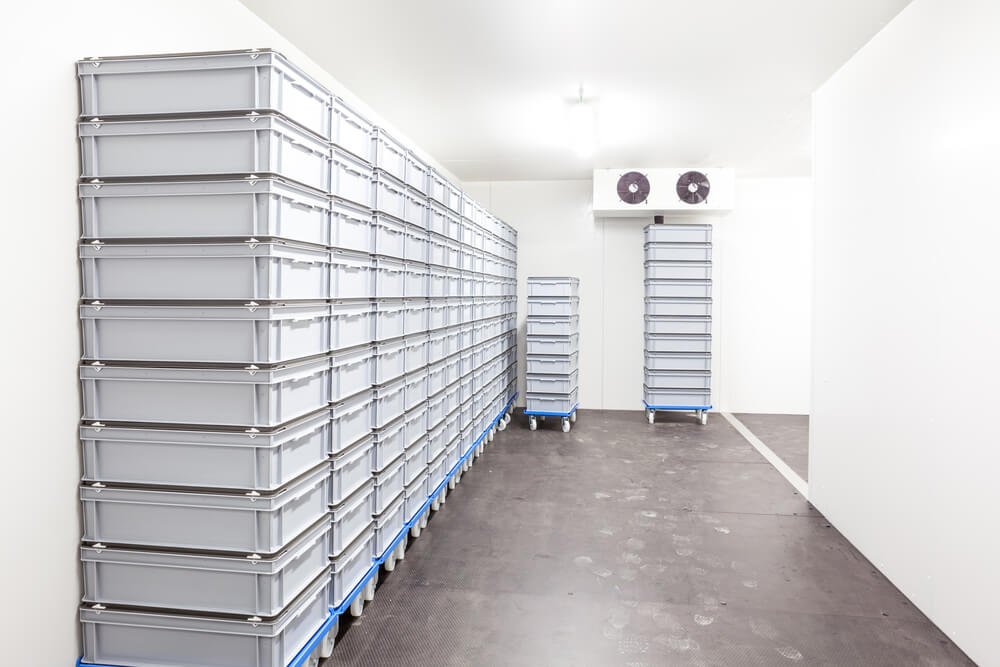 Cold rooms offer a hygienic and professional way of storing your bulk orders or supplies. Cold room systems require proper maintenance and cleaning. They need to be looked after quite often to ensure your goods are being stored in sterile conditions. This helps keep your products fresher for longer and safe for human consumption.
Not cleaning your cold room regularly not only puts your stock at risk of contamination but can also spike your power usage by up to 50%.
Coils' performance and hygiene can be degraded over time. The coil inside the units can become contaminated with dirt, mold, and bacterial build-up. Proper maintenance of compressors, condenser and evaporator coils, fan coil units, or FCUs, is mandatory to keep the unit long-lasting.
Cold rooms often have high humidity conditions coupled with lower temperatures (condensation). These rooms need regular maintenance and cleaning to avoid the growth of mold.
By cleaning your cool room regularly, you can avoid these occurrences. There are numerous other benefits of regular cold room maintenance and cleaning
Improved airflow
Mold-free storage
Prolonged product shelf life
Increased cooling capacity
Consistent and accurate temperature
Lowered risk of food spoilage
Elimination of contaminants
Frequency of Cold Room Maintenance and Cleaning
Looking after your cold room isn't just a one-off cleaning session, It's a routine process to keep your unit running efficiently. Some tasks on your cold room maintenance checklist should undergo daily, while some cold storage cleaning steps can be carried out on a weekly, bi-weekly, monthly basis, or annual preventative maintenance checks.
Daily checklist
Keep floors and surfaces clean and free of dirt or dust
Remove waste and rubbish
Clean up any spillages right away
Check for any food items that need to be discarded
Check if the temperature is correct
Check for ice build-up in the evaporator
Check for oil leakage in the compressors
Check the Freon levels
Weekly checklist
Clean the door seals
Check for any leaks in handles and hinges
Check the seals for any cracks or damage
Clean and sanitize the internal walls, ceilings, and light fittings
Clean the external walls, power points, and switches
Clean surfaces and floors with special cleaning products
ensure refrigerant levels are well-maintained and working properly
Vacuum around the external motors, valves, controls, and fittings
ensure that condenser coil fins are clean
Sanitize and clean the shelves and racking
ensure defrosting functions are working properly
ensure evaporators are working properly
Organize your stock and discard spoiled or expired products
Monthly Checklist
Clean the evaporator and fins
Check the defrosting function
Clean the evaporator casing and blowing fans
Check if the control valves are fully operational
Check if the reverse blowing is working
Conduct a system functional test
How to avoid mold growth in a cold room?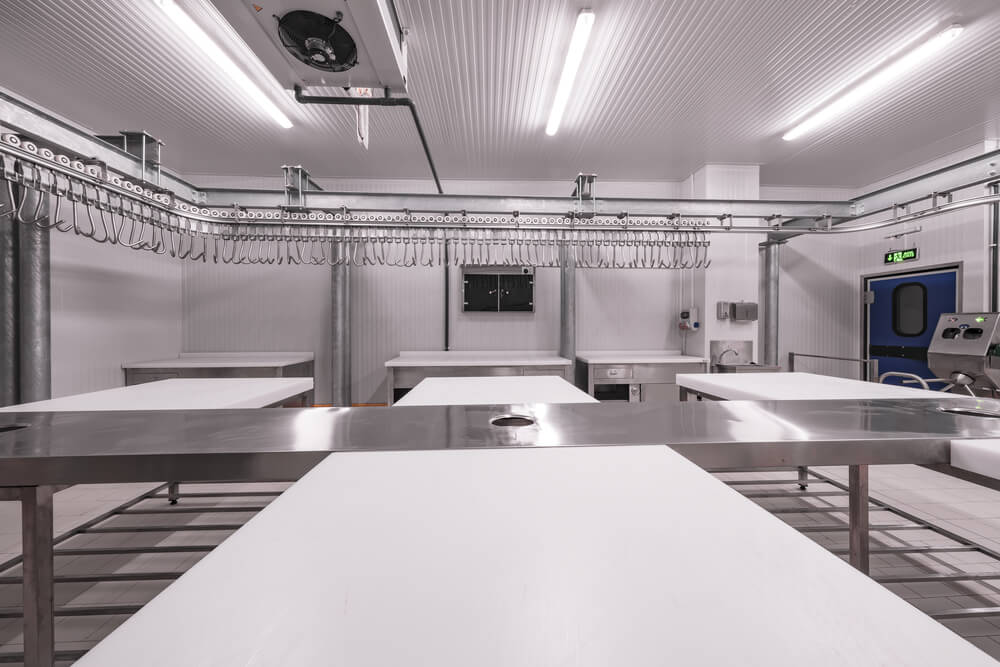 Mould can grow within your cold room through leaks, cracks, or damaged seals around the door. The leaks allow warm, humid air to enter the room. This also forces the compressor to work harder than it is required to keep the inner temperature at the best level. It also results in increased power consumption and utility bills.
The best way to manage a mold problem and cold air leak is to prevent it from starting. It is important to have your cool room regularly checked by refrigeration experts.
Learn more about Mold Growth Prevention
Preventive Maintenance of Cold Room
A cold room is an extremely important piece of equipment for your business. Its poor quality can make or break a customer's experience. If you don't feel comfortable maintaining and cleaning cold rooms yourself, it's time to call in the experts.
Thankfully, Alturas commercial cold room maintenance service has got your back. Call Alturas HVAC service providers for proper cleaning and maintenance of the commercial cold room. Our team of experts will identify any issues with your commercial appliance. We at Alturas are determined to satisfy our clients and repair your HVAC equipment
Our HVAC technicians are experts in providing commercial cold room cleaning and maintenance services in Los Angeles. We are available 24/7 and ensure the equipment's long-lasting functioning.