A commercial refrigerator is a basic necessity if you are an owner of a restaurant or working in the food industry. It is a significant financial investment for your business as it protects thousands of dollars worth of inventory by storing food and beverages at optimal temperatures, keeping the food fresh and free of contamination. A Commercial freezer should be installed in manufacturing industries, bakeries, supermarkets, shopping malls, high-end clubs, restaurants, food and beverage industries, and commercial kitchens.
If you are looking for the best and most professional commercial refrigeration installation service in Los Angeles then call Alturas HVAC contractors. Our professional and skilled specialists are experts and trained in not only refrigeration installation but also all kinds of refrigerator repair and maintenance services. 
Types of Commercial Refrigeration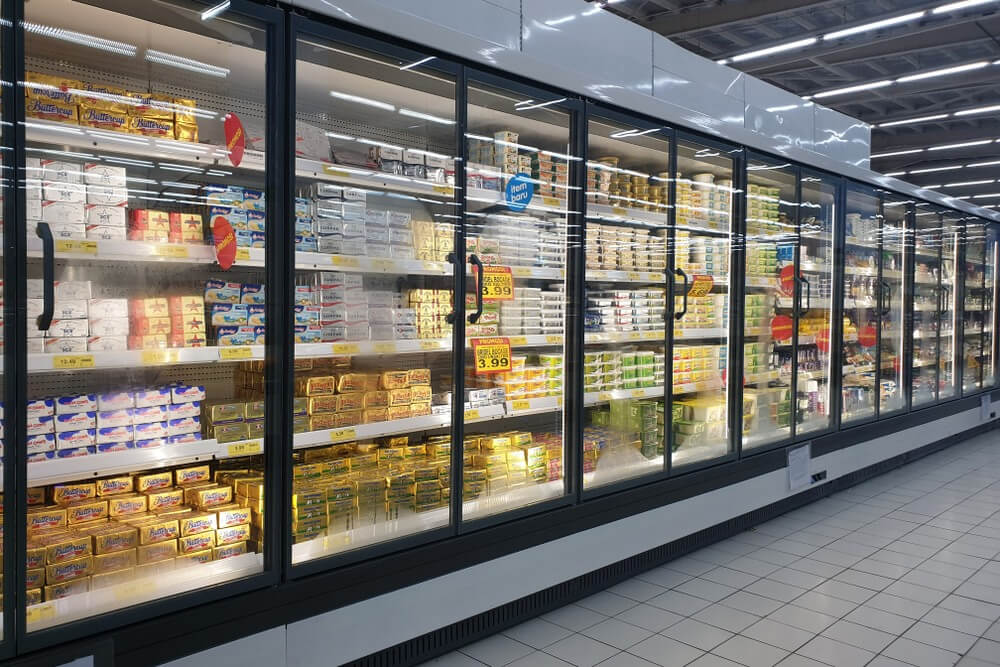 Selecting the right type of refrigerator for your commercial use and then installing it can be an arduous task. Consult Alturas HVAC contractor in Los Angeles to perform an inspection and analysis so they may suggest the most suitable commercial refrigerator and provide refrigeration installation services in Los Angeles for you with accuracy and precision. Normally, there are different types of commercial refrigerators available in the market, some of them are
Walk-In Refrigerators
Walk-in refrigerators and freezers are used primarily in the food service and food sales industry. They are huge, insulated, enclosed spaces used to store and display refrigerated, frozen, or other food products.
If you have a huge space available and a great need for a lot of refrigerator space, a walk-in commercial refrigerator is the answer for you.
Reach-In Refrigerators
Reach-in refrigeration includes models that have solid doors, glass doors, or half doors all of which are designed to optimize food storage capacity. Reach in refrigerators provides easy access to refrigerated storage.
If you have a significant back-of-house area for preparing food, a reach-in refrigerator is a great choice.
Refrigerated Prep Tables
Refrigerated prep tables are often used in sandwich shops and pizzerias. Commercial refrigerated prep tables are great for restaurant and food businesses as it helps keep food preparation streamlined and smooth. It keeps the regularly used ingredients at arm's length and at optimal temperatures. Commercial refrigerated prep tables include Sandwich Prep Tables, Pizza Prep Tables, Undercounter Refrigerators, Chef Bases, Worktop Freezers, and more.
Serve Over Counter Refrigerators
Serve-over counters are ideal for fresh products such as delicacies and pastry shops, cake shops, meat, dairy, sandwiches, etc where products are displayed and picked up for purchase. Serve-over-counter refrigerators are ideal as they enable customers to help themselves pick their desired ready-made items.
Under Counter Refrigerators
An under-counter refrigerator is a compact appliance designed to fit beneath your counters and between cabinets to store extra food and beverages.
Under-counter refrigerators might not be big, and won't meet all your refrigeration requirements, but if you're in need of extra refrigerator space they're an easy answer.
Display Refrigerators
Display refrigerators are installed in shops and stores where customers can see through the glass door and fetch their required food items.
How to choose a Best Commercial Refrigeration Equipment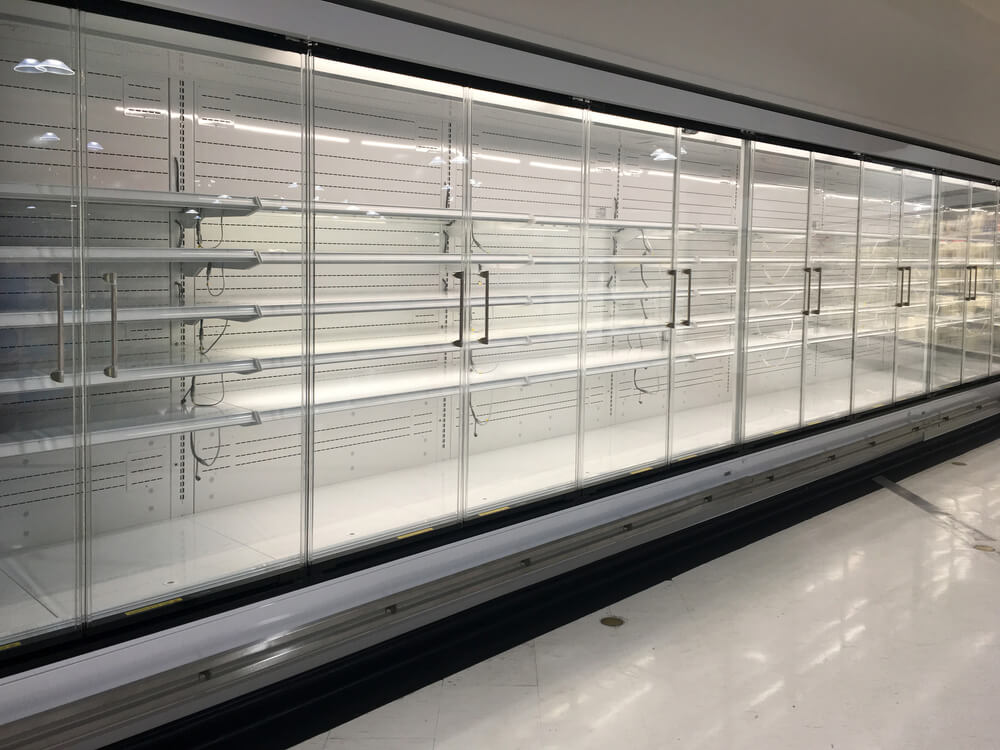 Finding the best refrigeration equipment for commercial purposes is an uphill task and requires a good amount of research. Following these guidelines before considering buying a commercial refrigerator will help you find the right refrigerator for your business.
Measurements
Take accurate measurements of the space you are going to dedicate to the refrigerator. How much storage is needed also affects what size of refrigerator you choose.
If you're refrigerating food in bulk quantities, a walk-in refrigerator with a remote compressor is ideal.
For small spaces, under-counter refrigerators are useful.
Determine the purpose
Decide on the purpose of buying a refrigerator.
If you're buying a refrigerator for kitchen use, then solid-door reach-ins, pass-throughs, or dual temperatures may be ideal.
If you want a refrigerator to be used commercially or for public view, you may want to look at units with glass doors.
If you have a salad bar or sandwich shop, a sandwich table with a worktop is useful
Determine the storage Capacity
check the external and internal dimensions before buying a unit. Check the manufacturer's specs sheet for the width and cubic. ft. capacity of the unit. Knowing the width is useful for determining where you want to place the unit, while the maximum capacity lets you know how many products the refrigerator can store. The number of doors in reach-ins and pass-throughs can also give you a rough idea of your refrigerator's storage capacity.
Single-door refrigerators are useful for quick access and swift service. They must be restocked from larger refrigerators.
Refrigerators with two or three doors are better for storing bulk items. They are normally found in prep zones and are usually restocked weekly from walk-in units.
Multiple-door units normally have multiple sections that allow you to better organize your items.
Compressor
The compressor is used to draw in air that optimizes the internal temperature of your refrigerator. Compressors are mounted on top, at the bottom, or away from the refrigerator. You can choose anyone according to your requirement.
Top-mount
A top-mount refrigerator consists of two doors, with a freezer compartment mounted over the refrigerator compartment. The compressor, condenser, and evaporator in top-mounted are placed above the storage cabinet. The heat expelled from the condenser rises above the unit instead of toward the workspace.
Top-mount refrigerators also have slightly more interior capacity than bottom-mount units. The top compartments are easier to reach but the bottom ones can be uncomfortably low for taller people.
Bottom-mount
In Bottom mount refrigerators, also known as bottom freezer refrigerators, the compressor is placed below the cavity while the condenser and evaporator are situated above. These units are ideal for hot environments as the low compressor pulls in cold air from the environment. Because of the refrigerant lines that run from the compressor to the condenser that are installed throughout the cabinet, they have less storage space than top-mount refrigerators.
Remote-mount
In a Remote refrigeration system, the compressor is located away from the box, usually in a separate room or outside the building. These are more expensive than top-mount and bottom-mount refrigerators because a separate installation is required for the remote components. They also require refrigerant lines that are installed from the compressor to the refrigeration box.
Consider the details carefully
When searching for different refrigeration manufacturers, focus on the small details such as
Energy efficiency rating
Up to date with food safety codes
Online customer reviews
Warranty
Used vs Refurbished
If you are on a tight budget, you might be considering buying a used refrigerator unit. It is advised to avoid buying a used unit as it costs you more for repairs or replacement if the unit dies. Instead, an affordable and more reliable option is a refurbished commercial refrigerator. Refurbished units have been purchased in good condition and old parts are replaced with new parts to provide longer life and efficient performance.
There are many benefits to choosing a refurbished refrigeration unit including
They are usually covered by a warranty
They are available at half the price of new units
They are an eco-friendly choice
Their upgrades are available such as LED lighting, new compressors, the addition of new casters, etc.
Digital Thermostats
Digital thermostats let you manually regulate the temperature of your refrigerator. They provide you control over the internal temperature to ensure that your items are kept at optimal temperatures. They provide a digital display so you can keep an eye on the temperature.
Without a built-in thermometer, there is no way of knowing the exact temperature within the refrigerator.
Door Alarm
Newer models have high-tech door alarms. These units have sensors that can detect if the door is left open for long periods of time and will sound the alarm to let you know that door needs to be closed.
Shelves
Shelves in a refrigerator are used to organize the food contents. The height and position of the shelves can be adjusted in various positions. Shelves are of various types like wire shelves, glass shelves, etc.
Defrost
Some refrigerators tend to develop frost over time which results in reduced performance and shortens the appliance lifespan. Having a manual or automatic defrost system enhances the performance of the unit.
Lighting
Interior lighting helps in easy access to food. Newer models use LED lighting, which is bright, energy-efficient, and does not get as hot as fluorescent lighting.
Commercial RefrigerationInstallation Services Los Angeles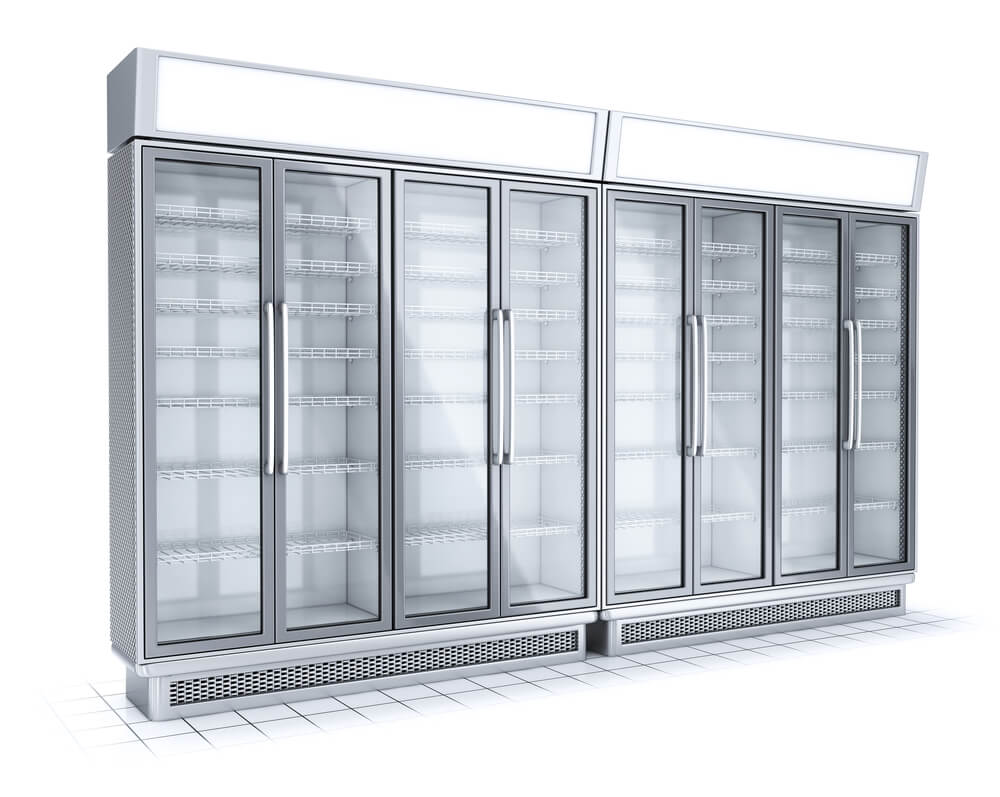 A commercial refrigerator installation is more than just a purchase, it's an investment for your future. An improper refrigerator service and installation can reduce its efficiency by up to 30%, cost you more on your electricity bills, and shorten the equipment's life expectancy. Therefore, you'll want to choose the perfect refrigeration installation service at your place. If you are seeking an accomplished and skillful HVAC company that specializes in all kinds of refrigeration system installation, then contact Alturas commercial HVAC Contractors.
We are experts in various types of commercial refrigeration installation in the Los Angeles, CA area. Our team of HVAC contractors specialists is trained and has exemplified proficiency in not only design and installation but also refrigeration preventive maintenance services so you may focus on your business rather than equipment upkeep. We provide you with a trustworthy walk-in refrigerator repair and installation service that works around your schedule.