A range hood, also known as a vent hood or stove hood has a significant role in improving the kitchen's air quality. It eliminates any airborne grease, cooking emissions, odor, grease, smoke, pollutants, heat, and fumes from a stove or cooktop. In ductless units, it recirculates the air back into the house as the rangehood filters are used to remove odors and grease before it gets mixed into the surroundings.
This Best Range Hood Buying Guide explores the different types of range hoods, which features to consider when you're shopping for one, and the most common professional range hood brands.
Best Professional Range Hoods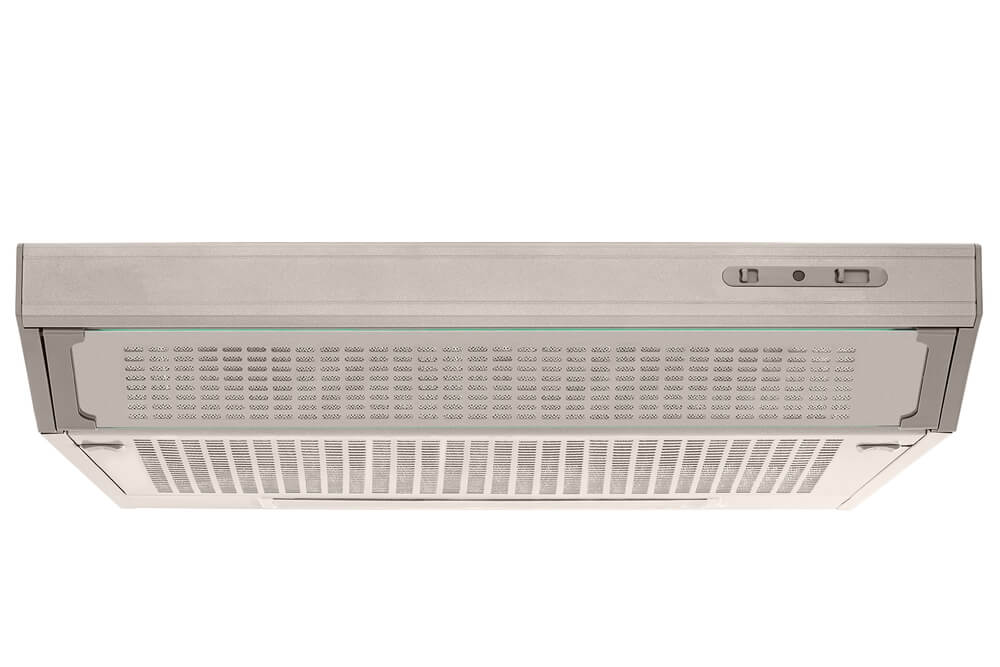 Professional range hoods are the best commercial-grade residential hoods. They are usually used in commercial kitchens like restaurants. Commercial range hoods clear the kitchen from unwanted contaminants, odors, and toxins. Professional range hoods are rated at 900+ CFM.
Discussed below are the range hoods having the best professional range hood reviews in 2023
Chef PS18 Under Cabinet Range Hood
The Chef PS18 is an under-cabinet, ducted range hood that has a
Premium build
Lustrous polished look
touch controls,
Huge venting power.
The size is 30 and 36 inches and it is made of stainless steel,
the blower can reach 860 CFM when it reaches its maximum capacity
It uses stainless steel baffle filters that effectively trap grease and are durable against chemical or physical damage. They can be cleaned by hand or you can just dip them in the dishwasher.
Its under-cabinet design is very easy to mount it takes less than an hour to get the hood up and running.
The discharge configuration includes an upward and a rear outlet. The upward outlet will fit a round adapter that is 6 inches wide or a square adapter that is 3.25 by 10 inches. The rear outlet is only compatible with square adapters.
The model displays the modern aesthetics of the hood as it features a touch screen instead of buttons with controls. It is used for a delay timer, fan speed, overhead light, and a clock.
FOTILE JQG7501 30-Inch Range Hood
The Fotile JQG7501 is a premium piece of appliance that offers
best ventilation
Contemporary and futuristic design
High-tech features
Unique mechanics
Touch control
Quality build
The JQG7501 rangehood is a ducted, 30-inch under-cabinet range hood. It is also available in 36 inches
It has a distinctive design with a 45-degree slanted surface that guides smoke and steam to the inlet opening.
The surface is made of tempered glass
The hood can operate at three different speeds: 220, 400, and 510 CFM.
It features High-Tech Additions such as a touch screen that controls lights, a delay shut-off function, and a screen-lock function. With this function, It is easy to clean the glass surface and the control panel screen without accidentally activating the settings.
The filters are hidden behind a cover that prevents insects from entering it.
Z Line KB Wall Mount Range Hood
ZLINE is one of the most popular range hood brands. It has also been publicized on shows like Top Chef. Known for its wall-mounted range hood. It is
Ducted and provides the Best Ventilation
It has Multiple Size Options
Baffle Filters
Extendable Chimney
The width of models ranges from 30 inches to 48 inches, which makes them suitable for both residential and commercial kitchens.
From the hood to the chimney extension, all models are made from stainless steel.
The blower's suction has an adjustable speed ranging from 280, 400, 580, and 760 CFM.
ZLINE recommends using speeds 1 and 2 for light cooking, 3 for heavy cooking, and 4 for intensive grilling or cooking.
All models in the KB series have aluminum baffle filters that are said to be dishwasher-safe but it is generally recommended not to put aluminum wares in the dishwasher.
Since it is a ducted series, so the kitchen needs to be vented and the ducts will have to run up through the ceiling.
The models feature physical press buttons, a digital display, and LED lights.
Broan Non-Ducted Hood 41000 Series
This range hood brand is Considered one of the Best Ductless, undercabinet Range Hood
There is No Need For Ducting
It is Comparatively Inexpensive
Has Multiple Size Options
Provides Easy Installation
It is compact and effective with many size options ranging from 24 inches to 42 inches.
The unit's suction peaks between 160 and 190 CFM which is enough for recirculation purposes. They work best when installed between 18 inches to 20 inches in height from the range top.
They use aluminum mesh filters to trap grease
They use charcoal filters to remove odor and pollutants from the air before they return to the room.
The mesh filters can be cleaned and reused but only a limited number of times. Don't try to reuse the charcoal filters and they should be replaced at least once a year.
The series is all under-cabinet mounts so no duct is needed and installation is quite simple. Many users have reported that they were able to set it up in about 40 minutes.
Z Line GL1i 36-Inch Island Mount Range Hood
This range hood is considered the Best Island Hood in terms of a combination of value, craftsmanship, and utility. It is
Ducted and provides the Best Ventilation
Has an Extendable Chimney
Has Baffle Filters
It is best for stovetops that are 30 inches or smaller. It is a 36-inch stainless steel ducted hood
The extra coverage help capture everything without the aid of a back wall.
For larger cooking ranges, ZLINE also has another model that is GL2i, which comes in 42 inches and 48 inches.
The hood maximum suction is 760 CFM sufficient to take care of 76,000 BTU
Other features include aluminum baffle filters, a chimney cover a digital display, a backdraft damper, and physical press buttons to control speeds and lights.
Learn mor about : Commercial Hood Installation Services
Range Hood Features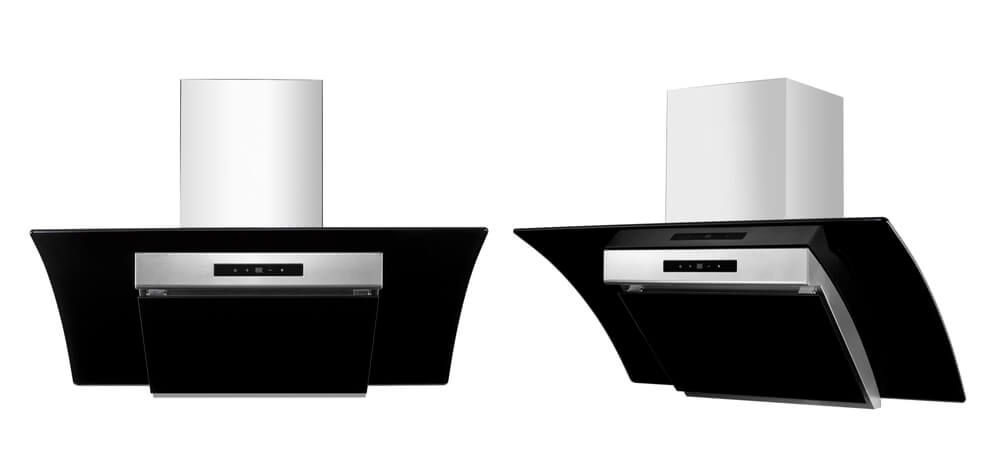 When installing a kitchen range hood, determine the size, shape, and mounting type before you invest in one. The hood should be at least as wide as your kitchen range or cooktop and preferably 3 inches longer on each side. The most common widths are 30 and 36 inches. For best performance, install a hood 20 to 24 inches away from an electric cooktop and 24 to 30 inches from a gas cooktop. Following are the range hood features to consider before you invest in one.
Rangehood strength
The power or air movement for range hoods is measured in cubic feet per minute (CFM). Get a range hood with at least 350 CFM if there is a lot of heavy cooking happens in your kitchen that involves steam or strong odors. The higher the CFM, the louder the hood will be. Although more airflow means faster ventilation, it doesn't always guarantee better smoke capture and removal.
Exhaust timer
This is a convenient feature in range hoods that turn off the fan after a set period of time.
Rangehood Filters
A ducted hood uses filters to trap grease before smoke and odors are forced outside. Generally, there are three types of range hood filters: stainless steel baffle, aluminum mesh, and charcoal. Wash the aluminum mesh grease filters in your dishwasher every one to three months or more often if you cook frequently. This should be done to keep your range hood running efficiently.
A non-duct hood uses charcoal filters to trap grease and other small molecules so they don't blow back into the kitchen. Charcoal filters aren't washable and must be replaced every few months depending on your cooking frequency. Some hoods have filter indicator lights that alert you when it's time to change your filters.
Range Hood Sound Levels
The sound that a range hood produces is measured in sones. One sone is typically equal to the sound of a refrigerator running. Normal conversations take place at about 4 sones and light traffic is almost around 8.
Use sones as a unit to compare the sound levels of the range hoods that you have shortlisted to buy. The higher the range hood's CFM, the higher its sone rating is likely to be. The best range hoods for all-purpose usage are the quietest at normal operating levels.
Number of fan speeds
Most of the hoods have three to six fan speeds. We recommend a minimum of two speeds. A high-speed setting should be used while cooking and a very low and quiet speed setting should be used after cooking to continue to ventilate the space afterward. More than three speeds are unnecessary. If the manufacturer provides more than three speeds, the hood should have a variable speed switch so that the user can easily set the desired fan speed
Range hood Size
Range hoods typically are from 30 to 66 inches wide. Your selected model should be at least as wide as the cooking surface underneath.
Range hood material
Range hoods come in a variety of materials, including stainless steel, wood, zinc, copper, tempered glass, and bronze.
Thermostat control
In some models, a built-in temperature sensor automatically turns on the fan if the temperature below the hood gets too high. This feature prevents the appliance from getting damaged by high constant temperatures.
Related: Types of Commercial Kitchen Hoods
Common FAQ'S about Commercial Range Hood
What are the best rangehood brands?
Following are the best range hood brands you can consider buying from:
Cosmo.
ProLine.
Broan.
Hausladen.
ZLINE.
Awoco.
IKTCH
FOTILE
Winflo by Winslyn
How can I choose the right range hood?
Consider the following factors while choosing a rangehood for your kitchen.
The Exhaust System.
Your Kitchen Layout
Consider Range Hood Noise.
Range Hood Styles
Fan Power
Calculate Kitchen Hood Energy.
Consider Costs.
Which type of kitchen hood is best?
Ducted Range Hoods are the most recommended rangehood by professionals as they are proven most effective at keeping the air in your kitchen clean. This ductwork is installed in your ceiling for island hoods or in your wall for other hoods.
How Alturas Contractors can help determine the best rangehood for my kitchen?
Alturas HVAC contractors specialized in providing installation and repair services for various HVAC equipment. Our skilled technicians are experts in all types of HVAC equipment installation and services. We also provide consultation services to guide our customers about the best and most suitable equipment to invest in. 
What is the best CFM for a range hood?
For gas appliances, your kitchen range hood should be capable of ventilating at least 100 CFM per 10,000 BTUs produced by your cooking range.