The average HVAC system lifespan is between 10 to 25 years, based on your climate and what type of heating and cooling system you have. Therefore, if your HVAC system is on its last breath, it breaks down frequently, or isn't keeping your home at a comfortable temperature, it may be time to replace it with a new HVAC system. Buying a new heating and cooling system is a significant investment. You must consider many factors such as efficiency, size, type, ratings, budget, etc. In this article, we will review types of HVAC systems and the tips for buying new HVAC system. 
Types of HVAC Systems
There are four main types of HVAC system: Split systems, hybrid systems, ductless systems, and packaged heating and air systems. You should choose the one that is most suitable for your home and budget.
Split system
A split system is the most common among the HVAC system. A split HVAC system is an air conditioning system or heating system that has both indoor and outdoor units. Both units are connected with copper tubing.
Hybrid system
The hybrid system is an advanced version of the split system. The only main difference is that it has improved energy efficiency as it is equipped with a hybrid electric heater system
Ductless system
A ductless HVAC system or mini split is a heating and cooling system that is designed to deliver warm or cool air to a single room or several rooms. They don't need connective ductwork. Mini split systems are a great option for room additions, sunrooms, garages, or areas of the home that need to be warmer or cooler.
Packaged system
The packaged system offers high-quality heating and cooling and is combined into one unit. It is usually used in homes without basements and is usually installed outdoors.
Factors to Consider before buying new HVAC system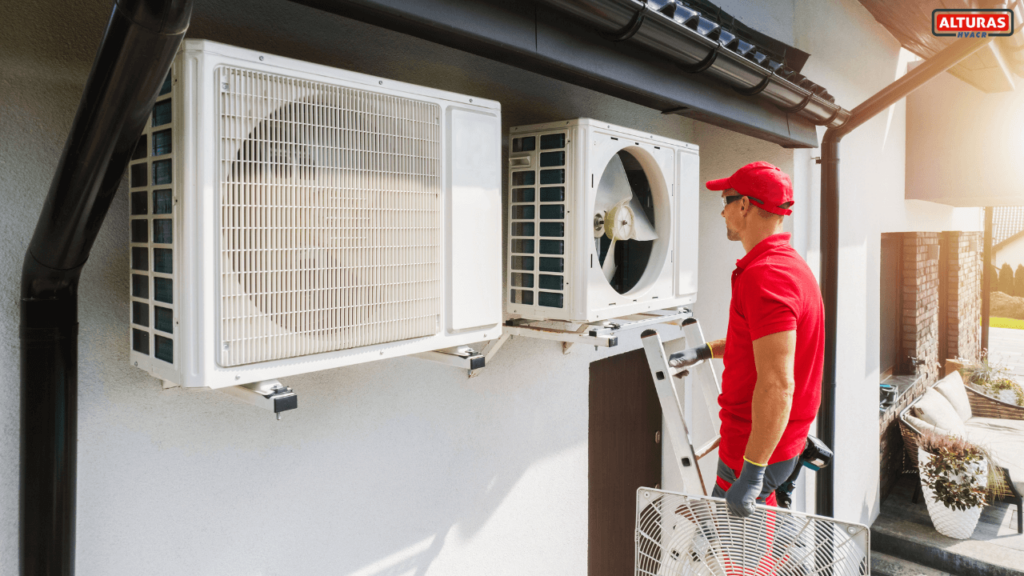 Determine the SEER and other ratings
HVAC technology has evolved a lot in the last years. If your HVAC system is old and you plan to replace it with a new one, it is important to opt for the latest technology offered in the market in regard to the energy-efficiency. Get an HVAC system with better ratings. This means that you are saving a significant amount of money every month while simultaneously protecting the environment.
SEER, HSPF, AFUE, and EER are different rating methods. The higher the rating, the more energy efficient the air conditioner or furnace will be.
Determine the Capacity
One of the important tips for buying new HVAC system is its capacity. Your new HVAC system should be able to heat and cool the space in your home effectively. The capacity of an HVAC system is measured by BTUs (British Thermal Units). Generally, the higher the BTU rating, the greater the capacity.
Get the Right Size
Another crucial thing to consider while you are buying a new HVAC system is the size. Make sure that the size of the unit fits your home space or size. An oversized HVAC system presents a number of problems that can end up costing you even more money. Oversized equipment can shorten its lifespan, and won't provide the same level of comfort and indoor air quality as a correctly sized system.
The best way to find out what size of furnace or air conditioner you need is by consulting a professional HVAC company. Your contractor should tell you what HVAC system size your home need.
Pair your HVAC with a programmable thermostat
There are now programmable thermostats available in the market. A smart thermostat is a Wi-Fi-enabled device that automatically adjusts the heating and cooling temperature settings of your HVAC for optimal performance. They save you money by automatically adjusting your home's temperature based on your schedule, availability, and outside temperature. This way you don't have to change the temperature of the AC when it's hot or cold outside.
Many programmable thermostats can be controlled through your smartphone or smart home device. They're a great investment to pair with a new air conditioner or furnace. By using your systems more efficiently, a programmable thermostat can help your HVAC units live longer, more productive lives.
Buy Indoor air quality components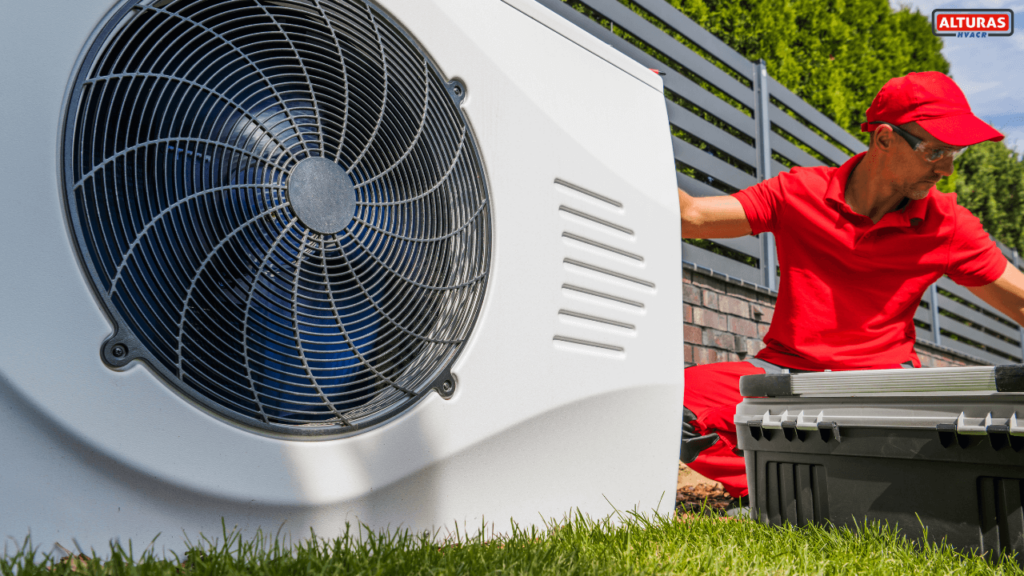 One of the tips for buying new HVAC system is to Invest in Indoor Air Quality components like humidifiers and high-efficiency air filtration systems. These are the common add-ons to your HVAC systems. Most contractors will make a discount on these additional items when installing a new system. Ask about add-ons when you are consulting with a contractor.
Maintenance requirements
HVAC systems need regular maintenance for optimal performance. Therefore, you need to buy a low-maintenance, cost-effective system. While negotiating about your HVAC installation, you should also negotiate a service plan that should combine regular HVAC inspections with discounts on repairs. 
Sound
HVAC systems can be pretty noisy. Looking for an HVAC system with least noise is one of an important tips for buying new HVAC system. Consult with your HVAC contractor to ensure the unit you choose is a good fit for your home and shouldn't be too noisy. 
Price
When choosing the right HVAC system, your goal should be undoubtedly to provide a comfortable temperature for your home. While considering other factors such as energy efficiency and durability, also consider the price range of the HVAC system you are interested in.
Also, remember that the cheapest option does not always offer the best quality and rarely will be the most efficient. The money saved in energy and repair costs, by purchasing the correct size and a better quality unit, should out-weigh any buying decision.
Check References and Reviews
Today, in the world of internet, costomers have a lot of sources for contractor reviews. Look at sites like the google where people have to use their real name to leave reviews. Ask friends and neighbors about their experiences. Also ask your contractor for references from satisfied customers.
Contact Alturas Contractors for HVAC Installation
After getting the right HVAC system for your house, it is important to get it installed professionally for optimal results. Alturas commercial HVAC contractor in Los Angeles are most trust-worrthy HVAC specialists. Our HVAC installation company provide all types of installation, maintenance and HVAC repair services. Our expert HVAC technicians ar well-equipped and are able to designed and customize HVAC system for each home.