As the spring season is around the corner, it's time to gear up for the upcoming warm weather. The mere thought of scorching summer heat gives anxiety. But one of the best ways to make your indoor environment heat-free and comfortable throughout the summer season is to invest in Air Conditioning. Here, it's important to consider when the best time to install it. Although each season has its own pros and cons, but summer isn't the best time to purchase and install an air conditioner.
For an air conditioner, spring is the perfect time for an air conditioning installation. It can actually save you money and hassle in a number of different ways. Let us Learn more about AC installation and Reasons to Have Air Conditioning Installed This Spring
Avoid summer rush with Air Conditioning Installation this Spring
Planning to install an air conditioner in your home or any commercial area should be done before the summer arrives. During the summer months, the demand for air conditioning installation is highest. Therefore many of the best Air conditioning installers are booked during summer. In order to avoid this eleventh-hour rush, it is recommended to call a reliable HVAC contractor in spring. Since there are fewer buyers in the market and that will work to your advantage in many ways. 
You will be able to find better deals.
You'll also have more HVAC installers available at your service.
You can get, better customer service and support.
In Summer, unfortunately, most homeowners are looking to purchase, repair or install new units. You'll end up paying higher prices and experiencing longer wait times for your installation.
With the increase in demand, the installation and ac repair prices increase, too. For this reason, it's a great idea to get a head start, make a deal and install your unit early.
This way you can enjoy the comfort of having a working air conditioner all summer.
Get rid of Allergies & Illnesses
Without an effective air conditioner, the indoor area gets suffocated especially during the summer months. A properly installed air conditioner help reduce the humidity and moisture in the air. In addition to regulating temperatures, having a properly installed air conditioner can help lessen allergens and illnesses in the air. It reduces the risk of mold and mildew growth, making your home healthier and more comfortable to breathe.
Moreover, installing an air purifier in the spring means you don't have to open your windows to get fresh air flowing into your home. This will help keep airborne particles like pollen and other allergens from entering your home and worsening your allergies.
Save Money Over the Summer Months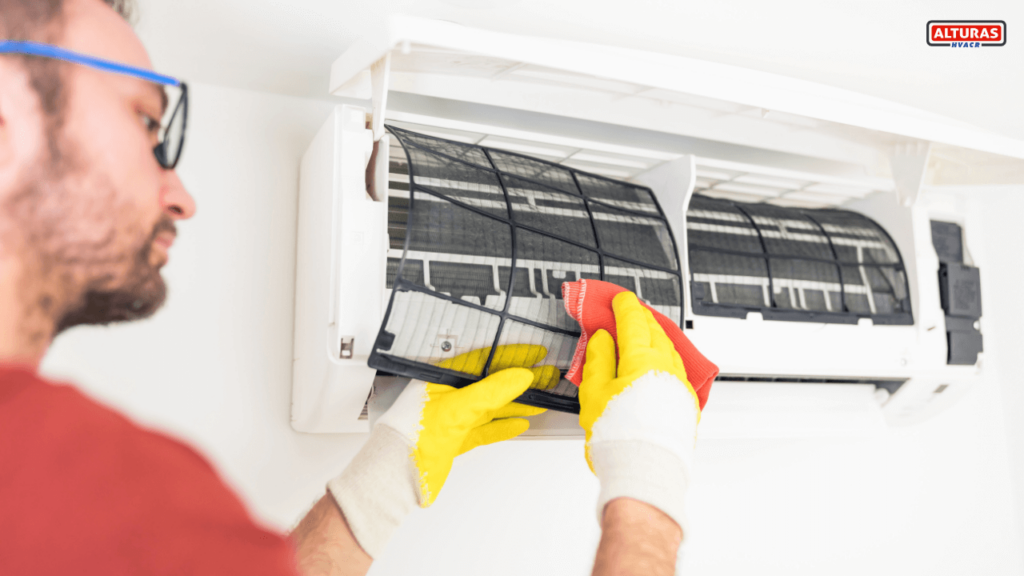 Summer is the season when you need your air conditioning the most. If you're still running that out-of-date unit, you'll notice an increase in energy bills during the summer months. By air conditioning installation in spring, you'll be fully equipped to cool your home in an economical and efficient way. You can avoid paying higher costs for inefficient cooling or requiring a repair mid-summer when it's tough to schedule an HVAC service call. Hence, installing a unit in the spring means you'll be set for the warmest months for years to come while cutting costs.
Related: Energy saving tips for your HVAC system
Sufficient Time to Do Research
As the summer sets in, it's common for homeowners to prepare their air conditioning units for the coming heat. Whether it is installing a new unit or hiring an HVAC contractor to do maintenance or repairs, one thing is certain: it's a busy time in the HVAC market. 
If you're smart, you'll avail yourself of the springtime to do some research. You can gather information of prices and installation services. This way, you'll have no trouble getting what you need before the summer rush makes it much more difficult. You'll be more likely to strike a favorable deal with a contractor too who needs to make a sale. As you will be in no rush.
Sufficient time to test your AC unit
Installing an air conditioner in the spring gives you enough time to test your air conditioning unit. You can make sure it is fully operational during the busy season.
Buy In the Off-Season, Install In the Spring
While many homeowners will opt to buy and install their AC unit at the same time, there's no rule that says it should be done this way. In fact, for many, buying in the off-season and installing later has its own perks.
It ensures that homeowners will be able to find the best deals as they have plenty of time to search for the best deals.
By installing the AC beforehand, you'll get it installed before HVAC contractors become bombarded with service calls and other installations.
Call Alturas HVAC contractors for air conditioning installation in spring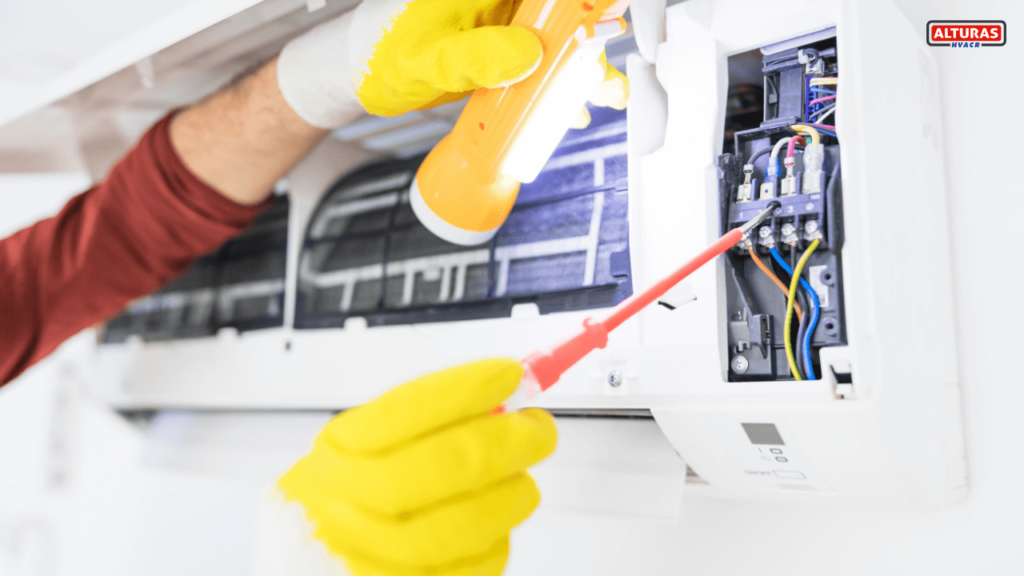 With these reasons to have air conditioning installed this spring, it is clear how much it can benefit you. You'll stay cool and healthy by beating the summertime rush while everyone else around you will be in a rush to get their AC unit installed. Besides choosing the best AC, you'll want to pick reliable and trustworthy air conditioning installers. Alturas HVAC contractors are the leaders and most trusted in HVAC air conditioning installation and repair services in Los Angeles. Our HVAC contractors specialize in HVAC installation service and repair services for industrial, commercial, and residential buildings. Call us today for all your residential and commercial HVAC needs.