California is known for its strict regulations when it comes to HVAC codes while residential or commercial building construction. It has its own set of building codes that must be followed in order to ensure that buildings are safe, energy-efficient, and comfortable for occupants. In this article, we will discuss California HVAC code requirements
There are two building codes, California Green Building Standards Code (CalGreen) and Title 24 for air distribution systems.
The California Building Standards Code (CBSC)
California HVAC code requirements is a set of regulations that cover various aspects of building construction, including HVAC systems. These regulations are based on the International Building Code (IBC), which is a widely adopted set of standards for constructing buildings in California. CBSC is focused on energy efficiency and commitment to reducing greenhouse gas emissions. As a result, the state has set some of the highest energy efficiency standards in the country.
California's Title 24 For Commercial HVAC Requirements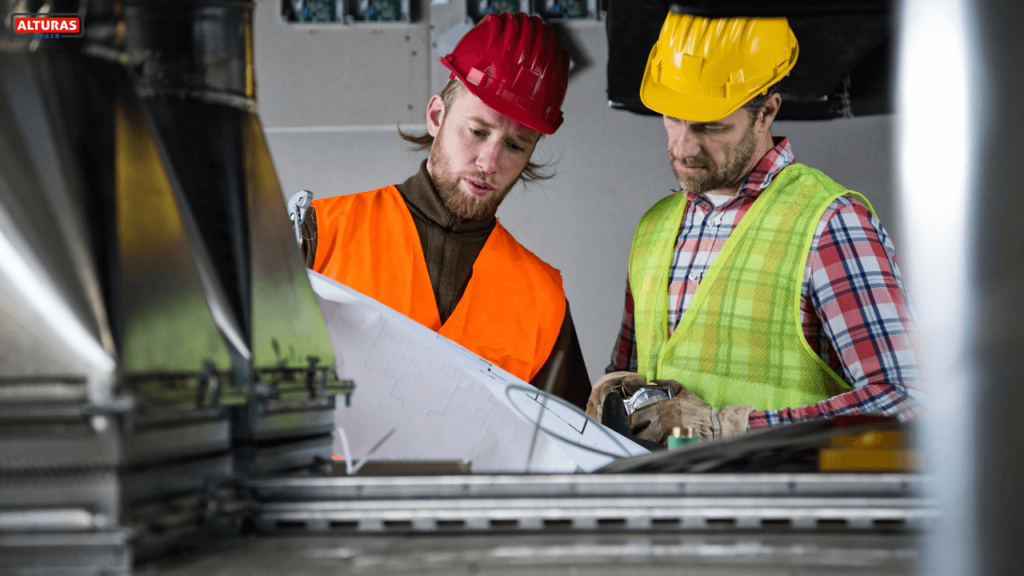 One of the most significant requirements for HVAC systems in California is that they must meet the Title 24 Energy Efficiency Standards. Title 24 is most important for HVAC systems. These standards cover all aspects of a building's energy use, including insulation, lighting, and HVAC systems. For HVAC systems, Title 24 sets minimum efficiency standards for air conditioners, furnaces, and heat pumps. These standards are updated regularly to keep up with new technology and research. The goal of Title 24 is to improve energy efficiency standards throughout the state of California for both commercial and residential buildings.
California Title 24 commercial HVAC requirements and California Title 24 residential HVAC requirements both focus on
Proper sizing for any heating or cooling equipment
Safety by using fire-resistant materials for ductwork
A reduction or elimination of air leakage into unconditioned spaces
Provide energy-efficient control systems for users
Title 24 Commercial HVAC Requirements
To combat California's energy consumption, Title 24 has been implemented across the California for both residential and commercial buildings that are planning to use HVAC systems. Following are the requirements that California's building codes for HVAC systems demand In order to ensure compliance with title 24.
Duct Installation Standards
Improper ductwork and insulation can result in unnecessary air leakage. Therefore several mandatory measures are required to ensure a building's energy efficiency. Under Title 24's energy standards, all HVAC ductwork and plenum boxes must be adequately sealed and insulated.
To pass inspection, leakage must adhere to the Home Energy Rating System (HERS) with an insulating value of R-8 or R-11, depending on your climate zone. Additional duct installation standards include:
Cloth-backed, rubber-adhesive tapes can only be used with mastic and draw bands or be "CEC approved"
All joints must be mechanically fastened
All joints must be airtight
Related: Most Common HVAC Duct Problems
Heating And Cooling Equipment Sizes
Although Title 24 does not have a set standard for heating ventilation and air conditioning equipment sizes; however, it demands that you must adequately calculate your project's heating and cooling load. If the equipment is improperly sized, it will operate less efficiently and can cause degradation issues with time due to a constant on-off cycle of the system.
When equipment is correctly sized, the HVAC should maintain a comfortable atmosphere without excessively cycling from hot to cold to keep temperatures steady.
Safety Requirements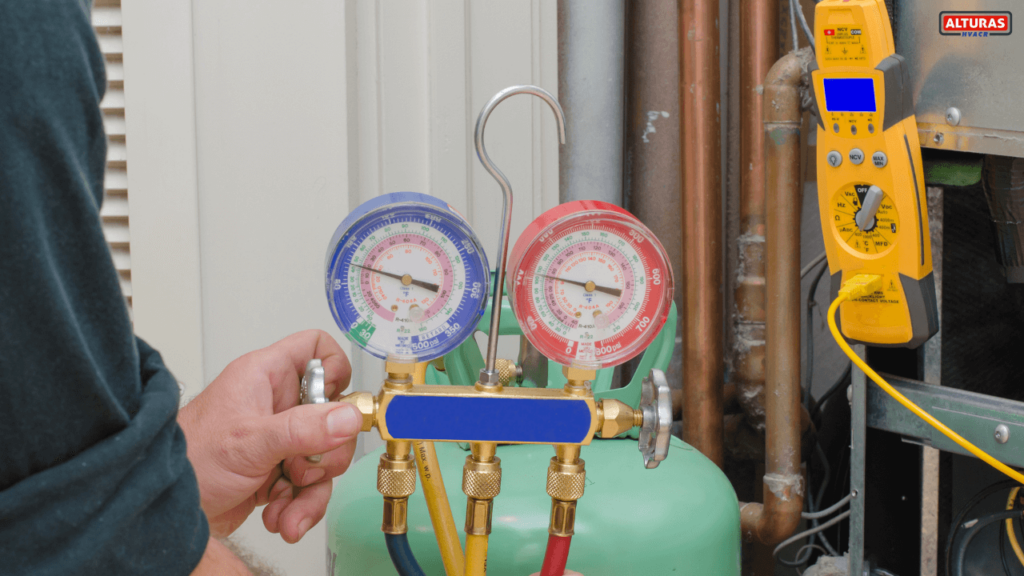 In addition to energy efficiency, California's building codes for HVAC systems also focus on safety. For example, ductwork must be installed to prevent the spread of fire and smoke in the event of a fire. This means that ductwork must be made of fire-resistant materials and be installed in a way that prevents the spread of flames.
Moreover, there are other safety requirements for HVAC systems in California such as they must have carbon monoxide detectors. Carbon monoxide is a deadly gas that can be produced by malfunctioning HVAC equipment, so it's important to have detectors that can alert occupants in the event of a leak.
Thermostats
Another requirement of title 24 is the Automatic setback thermostats or programmable/smart thermostats. They are not only a title 24 requirement but are also convenient. Occupants of a commercial or a residential building can set the thermostat system to lower energy consumption when no there is no one in the building. They can only have the building cooled or heated to specified temperatures before anyone arrives.
For commercial buildings with multiple units or multifamily dwellings such as condos, apartments, etc, the setback requirement can be met by installing one centralized thermostat with on/off controls in each unit that can override the thermostat. However, Individual thermostats can also be installed in each unit, depending on the builder's preference. There are a few exceptions to the requirement of a setback or smart thermostat, such as:
Wood stoves
Heat pumps
Gas furnace
Fireplaces
Gravity gas heaters
Regular Maintenance and Inspections
California's building codes for HVAC systems also require regular maintenance and inspections. HVAC systems must be inspected by a licensed and professional commercial HVAC company. This is to ensure that they are functioning properly and are in compliance with all relevant regulations.
Zonal Control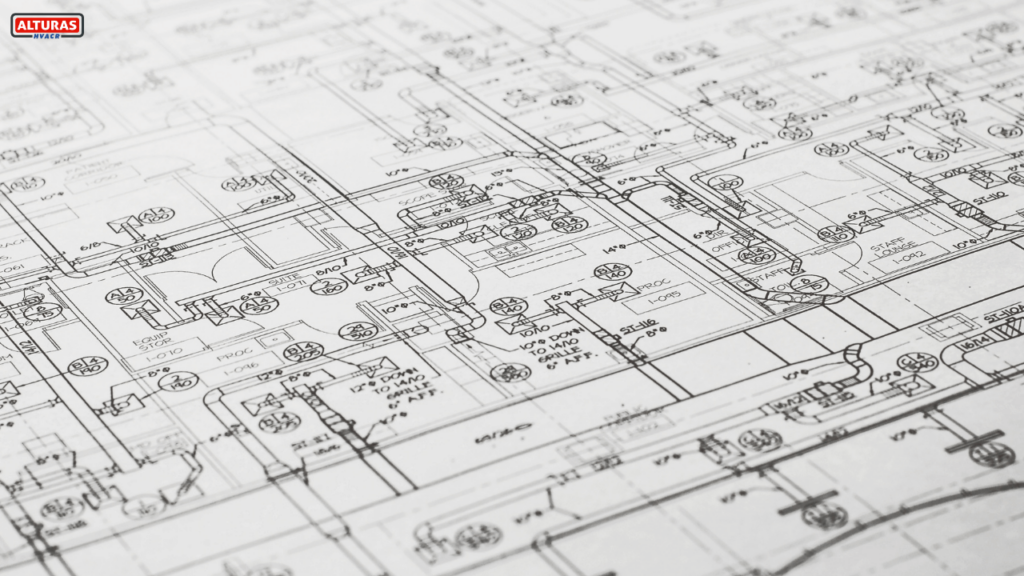 Zonal controls help a lot in saving energy by turning off the HVAC system in certain building areas that aren't being used. For buildings set with at least two climate zones, an energy compliance credit can be obtained. However, to qualify for a credit under the new energy standard, there are special eligibility and installation requirements to qualify for.
In conclusion, California HVAC requirements are focused on energy efficiency, safety, and maintenance. Building owners and HVAC contractors must be familiar with these regulations to ensure that buildings are safe, comfortable, and energy-efficient. By following these regulations, California can continue to lead the way in reducing greenhouse gas emissions and promoting sustainable building practices.
Ensure Compliance With Alturas HVAC contractors Los Angeles
Alturas HVAC company has been providing commercial and large residential buildings with state-of-the-art HVAC systems designed. Since every building and project is different, it has different requirements to meet proper code compliance. Our professional HVAC installers create a custom HVAC system design with comfort and safety. We adhere to the California HVAC code requirements. We aim to improve airflow and comfort, reduction in energy costs, and improved efficiency and expertise while designing your new HVAC system. 
So avoid the hassle of learning and ensuring complete compliance by choosing Alturas HVAC contractors to design and install your new, energy-efficient HVAC system.