Everybody knows that installing a new boiler can be one of the big deals, and it may also be one of the stressful decisions that you have to take for the betterment of your entire home. Here we have put together a simple boiler installation guide that may help you to make sense of all of it. It will also cover some of the major considerations beforehand, what the installation entails, and what happens afterward.
First of all here are some of the key facts that you must want to know about boilers.
What types of boilers are there?
Basically, there are three main types of boilers those are:
The combi
The conventional
The system boiler
You will always have to choose the perfect boiler for your home and that would depend on a lot of things such as whether you have a gas connection, your hot water requirements, how much space you have, and what you want your efficiency to be. It is seen that changing your old boiler for the same type would usually make your installation easier. But, in a lot of cases, the benefits of switching to a new, energy-efficient boiler outweigh any disruption.
What's the best boiler size for you?
Keep in mind that your gas engineer would be your trusted adviser in this regard, but some of the key considerations are really very important while you are choosing the right boiler size for your home.
How much water do you use?
In case you tend to live in a family that is large, you are most likely to have a higher water usage as compared to a single occupant in a one-bedroom apartment obviously. If we generally say, some of these conventional boilers would prove to be a better option in order to meet higher water demands, so in this case, combi boilers are best for lower usage.
How much space do you have?
If you are pushed for space in your home, combi boilers would prove to be a good option since they do not require a hot water cylinder.
Where do you want the boiler to live?
For the comfort of installation and minimal disruption, it would be the best idea to have your new boiler fitted in the same place as the old one. Most people tend to go for kitchens or cupboards, but you can place it in almost any of your rooms, as long as it has the correct pipework, and you can position the flue correctly.
When to have your new boiler installed
You may not always be able to choose the perfect timing of your installation, particularly if your existing boiler breaks down at any time but still, if you can, the summer months would be the best option for you. You're less reliant on heating and hot water, which means that the process should be relatively pain-free.
What to expect during the Boiler Installation?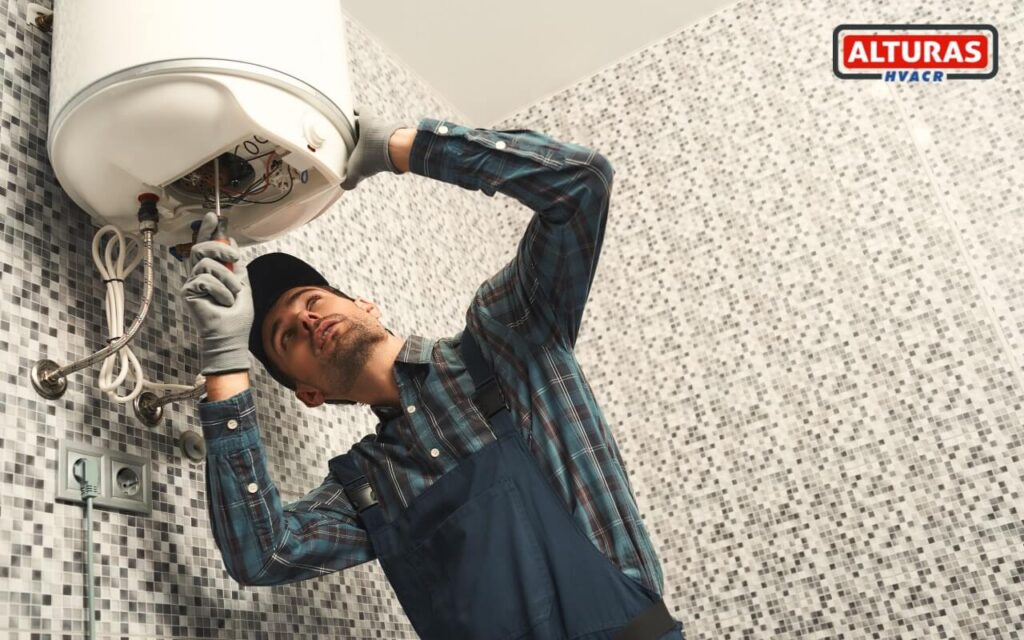 Always remember that any gas engineer that you would choose worth his or her salt will always try to make the installation as simple as he can. They must always cover your carpets and surfaces, bring all the right materials with them to start with, work efficiently and safely, adhere to all legislation, and leave no trace of their visit.
Here are some of the things that you must expect during the installation of your boiler
1. Before work begins
Keep in mind that your Gas Safe engineer will want to check some of the things with you in the first place. For example how many radiators you have, your water pressure, the number of bathrooms in your home, and the positioning of the current boiler and flue.
2. On the day
If in case it is a straightforward swap e.g. combi for combi you must expect the engineer to be done and dusted within a single day. It is worth bearing in mind though, that if it is a much older boiler system or you are changing boiler type, there may be complications that prolong the installation. You'll need to be around to have a run-through of the new boiler controls once it's fitted.
3. How much will it cost?
The boiler's cost would depend on whether it's a basic like-for-like switch to a newer model, or a complete system change, with Power flushes and additional pipework. Make sure you get a fixed price quote upfront to avoid any nasty surprises.
4. Getting the right documentation
Getting the proper and right documentation would not only let you install the boiler of your requirements on time, but it will also save you from any future hassle possible that may occur in case you do not have proper permissions to install the boiler
5. What happens after the installation?
Most reputable companies will offer you a guarantee on their services. Here at Alturas Contractors, we offer a five-year warranty on our installations, but these terms may vary from business to business. So always check before agreeing to the work.
In case you are concerned about the safety of your new boiler installation, or you may think that your engineer has not done a good job, you must always try to follow up with them right away. They are obliged to put right any problems they've created, or reimburse you for the cost of hiring a new engineer. In case you have hired a Gas Safe engineer, you really shouldn't have to worry.
Cost For Boiler Installation
Are you in need of a new boiler? Are you wondering what a new boiler will cost? Or, are you even struggling to decide whether to replace, repair or service your boiler? In which case you'll find all you need in this boiler cost guide. If you're exploring boiler options then there are chances that yours has failed, is out of warranty, is not performing optimally, or is coming towards the end of its life. With all these issues in your mind, you must weigh up the cost of repairs versus replacing your current model. Up till now the biggest advantage of a new boiler is that they can be greater than 90% efficient, whilst older models can have lower than 50% efficiency.
Changing to a new boiler can pay for itself through these improvements in efficiency and reducing your heating bills.
In this guide, we outline the average boiler installation costs you may incur. Here are some other simple ways to help you decide when it's the right time to replace your boiler:
If your current boiler does not offer suitable flexibility or has a thermostat.
In case you notice your energy bills increasing without using your boiler more.
The boiler system has a 'dry cycle' that wastes energy by continuing to heat your home even when it's at the desired temperature.
If your boiler has a continuous pilot light (this is common on old boilers and wastes gas).
Your existing boiler is G-rated for energy efficiency
This guide will give you a good idea of how much a boiler will cost you, as well as other costs associated with the job you require.
Boiler Installation Regulations In LA
To obey all the Building Regulations and Gas Safe rules, all Gas Safe businesses must have to notify the local authorities whenever they install any new gas appliance. And they should give you a Building Regulations Certificate, as well as a completed Benchmark Certificate, to prove compliance. Be sure to query this if it doesn't happen.
Cost Of New Boiler Installation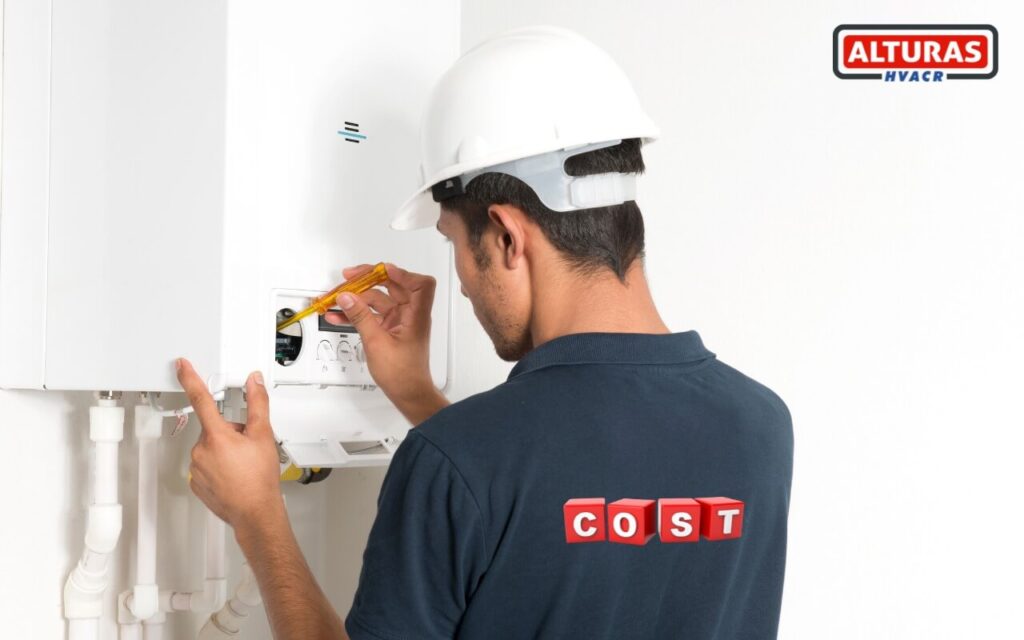 Well everybody knows that finding the true cost of a new boiler can be confusing as well as anger-inducing, it is like struggling to remove a spider web from your face. Why do boiler installations range from worryingly cheap three-figure deals to mortgage-worthy sums from the big energy companies? Well to be exact a new boiler costs £600 – £2,500, that depends on the model and type of the system that you have to install. A new combi boiler costs £600 – £900 for a budget model, £900 – £1,200 for a mid-range model, and £1,000 – £2,000 for a premium model depending on the size of the boiler.
A new system boiler costs £600 – £900 for a budget model, £900 – £1,300 for a mid-range model, and £1,300 – 2,500 for a premium model.  A regular or heat-only boiler costs £500 – £2,500 depending on the size and quality. You might expect to pay between £7,000 – £15,000 for a biomass boiler.  These are the prices for the standalone boiler only and do not include Gas Safe Installation or any other extras.  
The price you pay for a new boiler will vary depending on:
The type
In case you are getting a heat-only or storage boiler, there may be extra costs if you need a hot water cylinder fitting as well.
The brand and model
Although most boiler brands offer models at a lot of different price points, some of the brands are cheaper overall. Getting a reliable boiler is the most essential thing that you must consider when deciding which brand to go for as it will save you money and stress in the long run.
The size
The larger the boiler (in kilowatts) the more expensive it usually is. The price for a boiler can vary depending on the model, its size, and the price your engineer can get the boiler for.