Walk in Coolers is an important element for the cold storage rooms that are used in supermarkets all over the world. With the fast development, Walk in coolers is in high demand for supermarkets. Today we would like to talk about the best walk-in coolers that are used in supermarkets.
Walk in Coolers for supermarkets
There are different types of walk in coolers that are readily available nowadays. The popular model that sells the most is the cold storage cooler and a walk in cooler that has a glass door. The common characteristics of walk in cooler condensing units would be low noise and small volume for the supermarkets.
Types of Condensing Units
Cold storage condensing unit
Well, the walk in cooler condensing unit is majorly used for storage purposes, they have usually installed the underground of the supermarket. Most walk in coolers are used to store every kind of food, such as vegetables, meat, beer, fruit, etc., and each kind of food has a precise storage temperature for it.
Walk in cooler condensing unit for supermarket
This kind of walk in cooler is majorly used to display fancy drinks, wine, beer, frozen pasta foods, etc. Also, this kind of condensing unit must have a very good low noise effect so that it does not create disturbance for the people present in the supermarket and small size for its better outer look. These kinds of walk-ins are more popular in America, New Zealand, and Australia which use low cost and high productivity.
Cold room condensing unit
Well, this kind of condensing unit is mostly equipped with a Bitzer compressor, which usually has a medium temperature as well as a low temperature. As it is said and seen, the Bitzer piston compressor is more convenient for countries such as Benin, Ghana, Guinea, Nigeria and etc. High ambient temperature is their typical climatic condition, which has a high request for the compressor as well as condenser. Keep in mind that every voltage in the world can be customized for the Bitzer compressor, which is more flexible than the Copeland compressor as compared to the same horsepower compressors, Bitzer brand cooling capacity is way larger and better.
Walk in cooler condensing unit installation
Where possible, you must select the location for the condensing unit that is shaded from the direct rays of the sun most of the time. It is seen that North of east locations is generally more desirable in this regard. You must position the walk in cooler condensing unit in order to avoid direct contact with water, snow, or ice from a roofline overhead. Also, the condensing unit should be installed in a space that is solid, and the level mounting pad must not settle or shift under any circumstances. You must isolate the pad from the building structure so that you can avoid the possible transmission of any sort of sound or vibration from the condensing unit into the conditioned space.
Also, keep in mind that this condensing unit foundation must be raised to a minimum of 3 inches which is above the finish grade. In all those areas that have extended periods of temperatures below freezing, and snowfall, the condensing unit should be raised above the average snow line. You must also avoid placing the condensing unit near all those areas such as sleeping quarters or study rooms. The normal operating sound levels may be objectionable if the condensing unit is placed near specific rooms.
What am I looking for in a walk-in cooler for my superstore?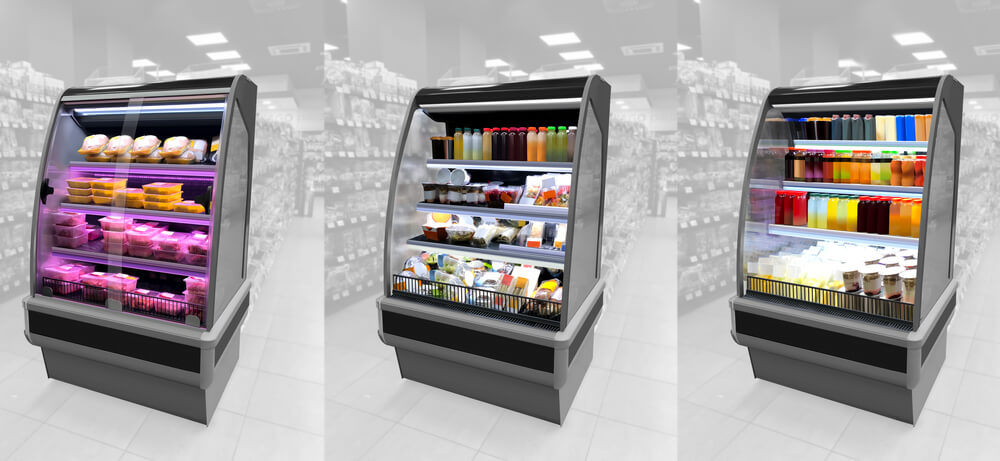 No matter what you are operating as your business whether you operating a food service location, supermarket, convenience, or liquor store, always investing in a high-quality walk-in cooler would be one of the most important items that you would ever purchase. Below we will see a walk-in cooler guide to help educate you when the time is right for you to make this most important purchase. By the end of the guide, you would learn the importance of an R-value related to the materials constructed to build a walk in cooler.
Here are five things to consider:
Choose the Best Walk-In Cooler Panel Insulation for You
Select a Metal Skin or Panel Finish
Decide on a Walk-In Cooler Floor
Refrigeration Systems that Meet Your Needs
The Importance of Regular Maintenance and Cleaning
Choose Best Walk-in Cooler panel insulation
Walk-in cooler panels are very important in order to help your unit to stay cold and run efficiently.
Walk-in coolers are basically heavily insulated from floor to ceiling because they have to ensure cold temperatures under all conditions.
A panel that consists of insulation foam squeezed in between thin metal sheets, which manufacturers often refer to as "skins."
Two types of insulation materials are the most commonly used, and they are classified by an R-value, extruded polystyrene and foamed-in-place polyurethane.
As per recent observations polyurethane, which is the material used in Storflex walk-in cooler manufacturing, is the favorite choice because of the reason that it has the highest R-value per inch thickness of any other insulation material.
This results in a formidable insulation material that would make sure cold air while ensuring cold temperatures are perfectly sealed in your walk-in box.
Meanwhile, extruded polystyrene often loses on average around 20% of its R-value over a 10-year-plus period.
What you should Choose a metal skin or panel finish?
The next step after deciding on insulation materials would be the metal skin or panel finish featured on your walk-in box.
Let us see some of the skin options that can be used as per your choice
Galvanized Steel
This one that once was the most preferred choice has now lost its popularity due to the increase in its price. Galvanized steel is basically solid as well as dent-resistant and it also has a thickness of at least 26 gauge for ceilings and walls.
Always keep in mind that galvanized steel can develop rust due to moisture build-up if it is not properly maintained.
Aluminum
On the other hand, Aluminum is not as strong when we talk from the structure perspective as some other options on this list are because aluminum is vulnerable to dents. This is the reason that aluminum panel finishes need to be made thicker to make sure that proper insulation is done. One of the benefits of aluminum skin would be that it is one of the less expensive options on this list and features an above-average resistance to corrosion.
Stainless Steel
In case you are looking for the strongest and least corrosive option available in the market, then stainless steel would be the best choice for you. As you can imagine, and if you ever bought anything stainless steel before, it would be the most expensive finish as compared to all other options.
As a subcategory, there are two types of finishes available for stainless steel
Polished stainless steel
Brushed stainless steel
Galvalume
One of the other popular choices would be galvalume which is a combination of aluminum and galvanized steel. This one is often embossed for aesthetic purposes, galvalume is extremely strong and very resistant to the effects of corrosion. In case you are looking for outstanding value, you would never go wrong with this finish.
Walk-in cooler flooring
Most of the time the flooring on a walk-in cooler is overlooked and ignored, particularly by those people who are looking to save on overall costs. But it might sound like a good option to save on the unit's price by not including a floor, even though if you have a concrete floor unless the floor is insulated, you still run the risk of not keeping your perishable items safe. It is also to keep in mind that it is of no use that concrete alone will not provide the correct amount of insulation, potentially causing severe issues down the line. Even though some studies have proven that an insulated floor in a walk-in cooler is a money-saving investment because it allows you to save on energy costs up to 15%.
Refrigeration systems that will meet your needs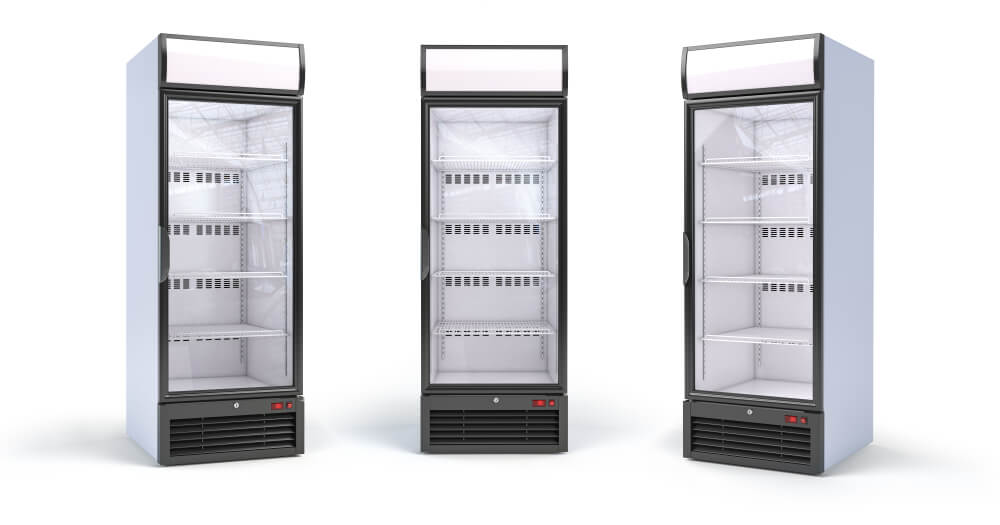 For any walk-in cooler to operate at an ideal level, you will need the right refrigeration system that is totally based on the layout and location of your unit. Most refrigeration systems consist of a condensing unit and, obviously a unit cooler. The condensing unit is suitably located outside your walk-in box. Whereas the unit cooler can be found on the inside. To be compliant with EISA legislation, all walk-in cooler refrigeration units must be equipped with high-efficiency motors.
A few types of refrigeration systems, all with their own specific advantages and costs, are popular inside walk-in boxes.
You must speak with an expert regarding these systems for the most up-to-date pricing and information.
Top Mount Systems
Side Mount Systems
Remote Systems
Pre-Assembled Remote Systems
The significance of maintenance and cleaning
Walk-in box owners should conduct regular performance maintenance and cleaning this would help in preventing mold and mildew from entering inside your unit.
According to the article in Food Service Magazine, periodic cleaning with a damp soapy cloth should be conducted often.
Components such as hinges, gaskets, and coils need to be regularly cleaned to prevent failure in sealing your unit. If not correctly maintained, those components might allow too much moisture to enter the compartment and either freeze the evaporator coil or flood the drain pan of the cooler.